What makes Karelia special? Anyone would say without a doubt: its nature. If you are tired of big cities, churches, and museums, Karelia, with its splendid landscapes and lakes, is the best place for an active holiday or a tranquil getaway.
The Republic of Karelia is a region near Saint-Petersburg bordering Finland, the unique place where Finnish and Russian culture and nature mix together. It's not populated much, that's why is it the place where you can find incredible corners of pristine natural beauty.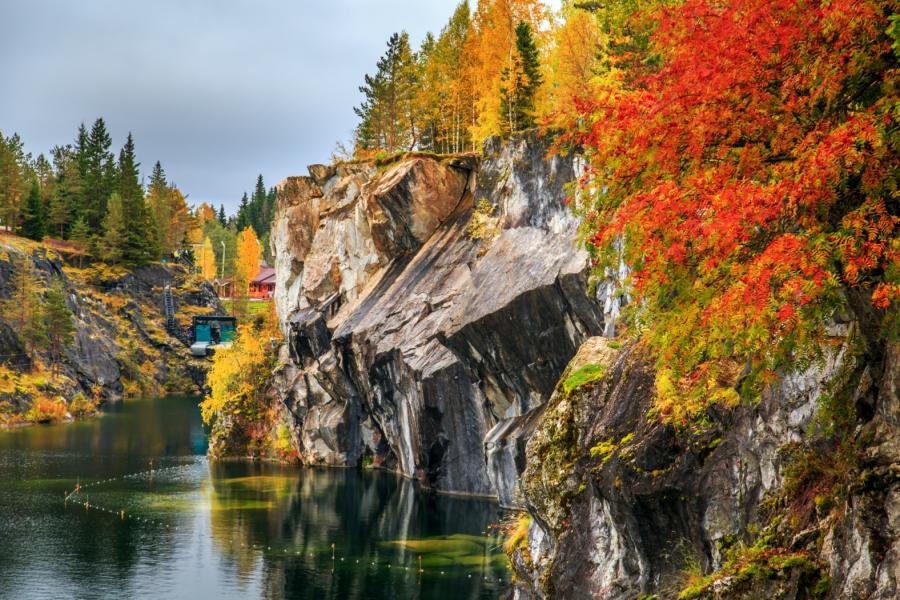 Below is a list of places you are highly recommended to visit in Karelia.
01

Petrozavodsk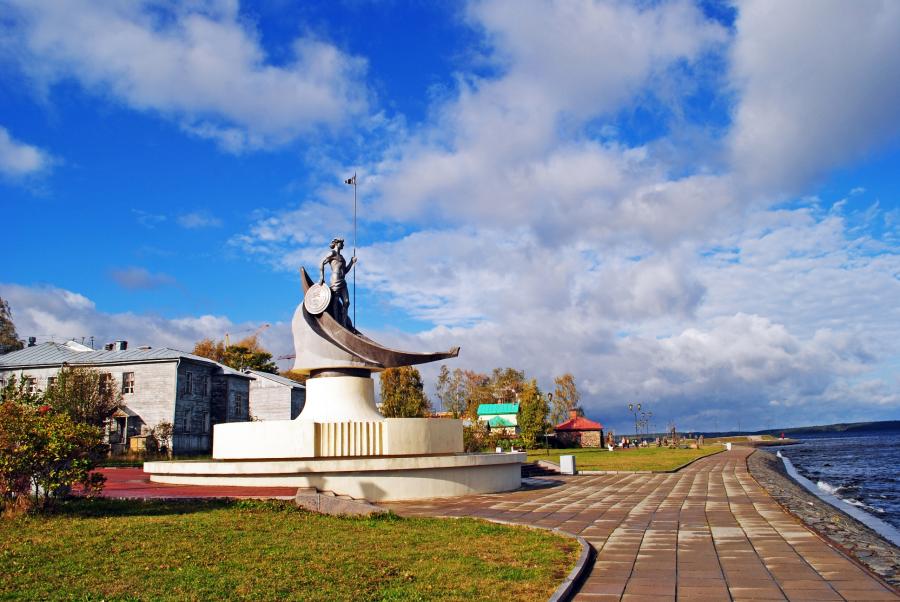 Petrozavodsk is the capital of the Republic of Karelia. The city was founded by Peter the I, so it's an essential part of Russian history. Here are some places that you can visit in the city. Most likely, your trip to Karelia will start from here as Petrozavodsk is conveniently connected by regular train routes with two Russian capitals: Moscow and Saint Petersburg.
Apart from being a great starting point, Petrozavodsk has also many things to offer in terms of sightseeing and entertainment. Among them are:
the Ethnographic museum of the Republic of Karelia, where you will learn the history of the region.
Sea Museum of The Polar Odysseus Club — a shipyard, where everyone can climb the masts and see how an ancient shallop was being built
Museum in a Karelian hut which offers different kinds of interactive activities: you can try to carry water using yoke, listen to the tales about life in Karelia in old times, try Karelian skiing, and much more.
As we have already mentioned, Petrozavodsk is straightforward to reach by train from Saint Petersburg and Moscow. You can take a morning or an afternoon "Lastochka" train from Saint Petersburg that will deliver you to the place in approximately 5 hours. This train offers only seating coaches so if you prefer a less fast but a more comfortable option, there is the Arctica train featuring coaches with sleeping bunks; it's travel time is almost 7 hours. This train departs from Moscow so that you can use for a trip from there, too; however, there is a faster brand train 018A, which takes you to Petrozavodsk from Moscow in less than 12 hours.
02

Ruskeala marble canyon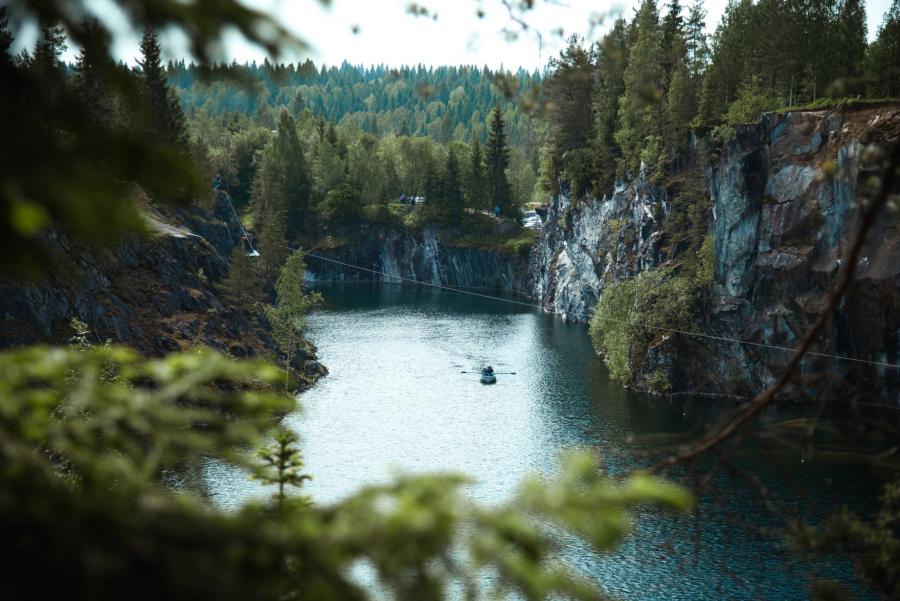 Ruskeala mountain park is a clean and comfortable and at the same time, modern place with such facilities as parking, cafes, and playground for children. You can follow quiet trails, take pictures of nature from the viewpoints, learn the history of marble mining in this area, ride a zip-line and take an underground trip. But the heart and soul of Ruskeala is its famous marble canyon.
Ruskeala canyon is a former quarry flooded by water, so it looks like a beautiful lake surrounded by solid pieces of marble. In summer, you can rent a boat to take a ride through this pearl of Karelia.
The easiest way to reach Ruskeala from Petrozavodsk is to book a guided tour, including transportation to the spot.

If you are travelling directly from Saint Petersburg, you can purchase a ticket for the Lastochka train to Sortavala

station and then make a change to a retro-train called Ruskeala express, which is not only a comfortable and fast

(only 1 hour!) travelling option but also a fantastic experience of a 20th century designed train trip.
03

Sortavala town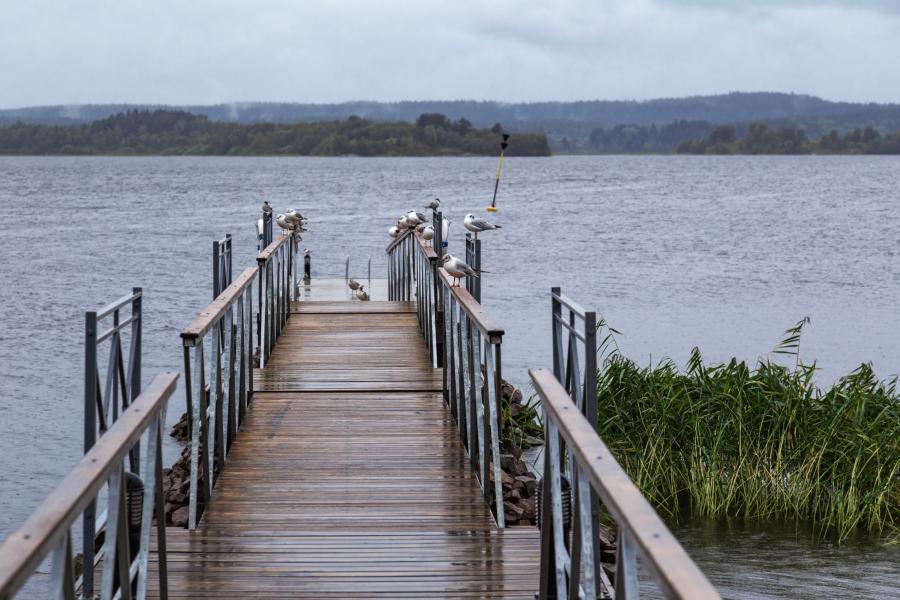 Not far from the Ruskeala park, the town of Sortavala is located. The town was a part of Finland, Sweden, and Russia at different times, so its architecture is a mix of three cultures.
Take a walk around the town to enjoy its quiet streets and history museums.
You can use a train to Sortavala from Finlyandsky railway station in Saint Petersburg or catch a bus

Ruskeala-Sortavala from Ruskeala.
04

Valaam archipelago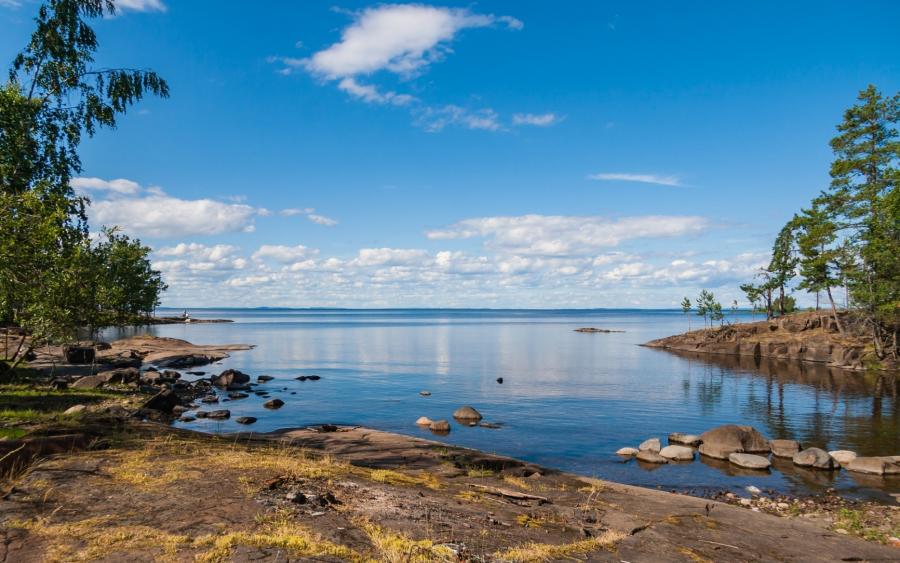 Valaam archipelago is considered the holy place for orthodox Christians. It is famous mostly because the 14th-century monastery of Valaam Island is located there. The monastery was founded by greek monks, and it is active till today, though they say that a long time ago there was a big pagan altar in that place.
Valaam is filled with history. It was visited by famous Russian poets and artists to have a rest and understand nature as well as by Russian emperors.
by hydrofoil "Meteor" or a motor ship from Saint-Petersburg

by hydrofoil "Meteor" or a motor ship from Sortavala
05

Kizhi Pogost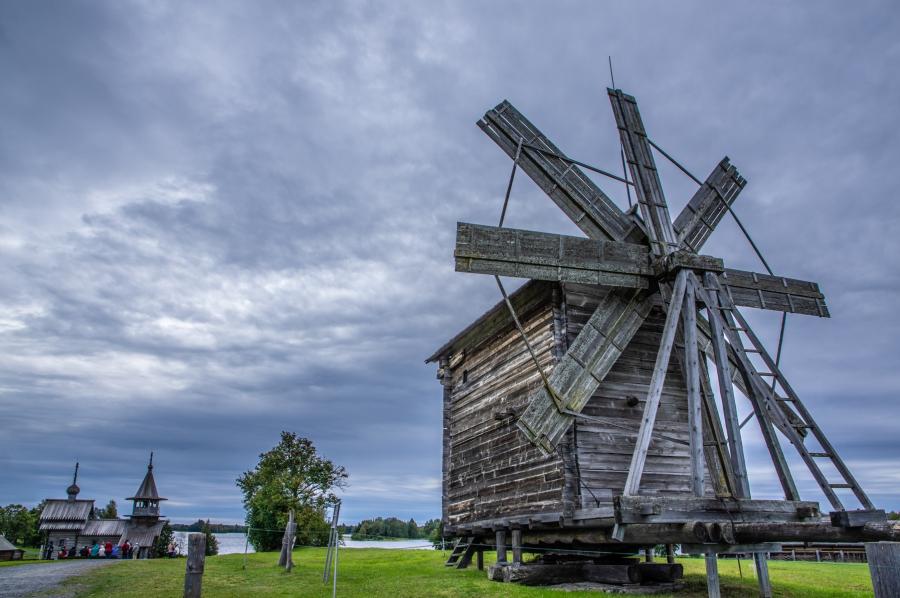 Kizhi Pogost was founded in the 17th century, and now it is included in the UNESCO list of World Heritage sites. Kizhi is known because of its unique wooden architecture, and it has one of the tallest wooden buildings in Europe.
Kizhi is an outdoor museum and a national reserve. Except for the two main churches, you can find plenty of wooden buildings there, reconstructed to represent the life of people in old times. Festivals and folklore performances are organized on Kizhi island, and the kids can take part in activities organized by the Children's museum center.
by hydrofoil "Meteor" or motor ship from Petrozavodsk
06

Kivach Falls and the Arboretum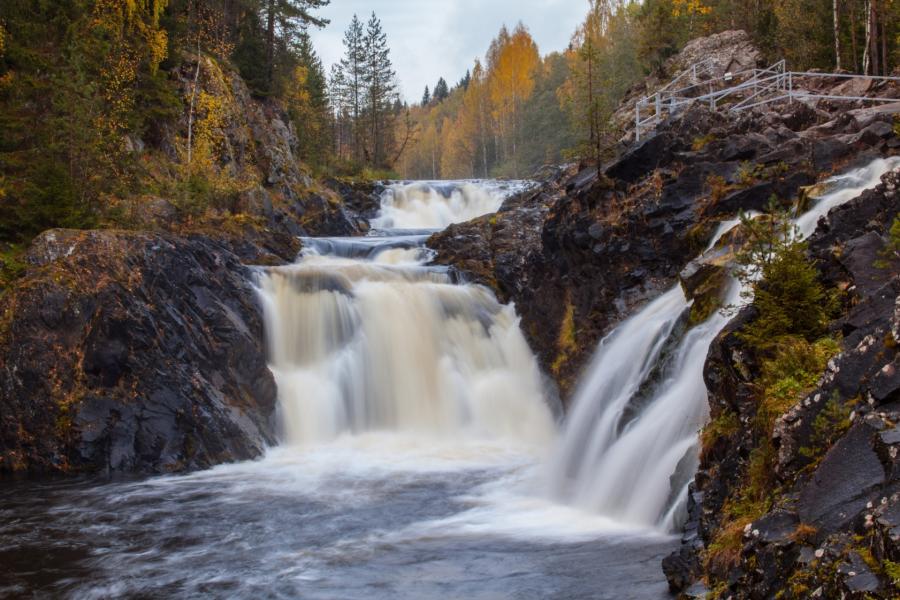 Kivach waterfall is famous in Karelia because all the region has a plane landscape, so the waterfalls in Karelia are not a common thing. Near the waterfall, you can also visit a museum of nature and the arboretum.
by bus from Petrozavodsk
07

Winter activities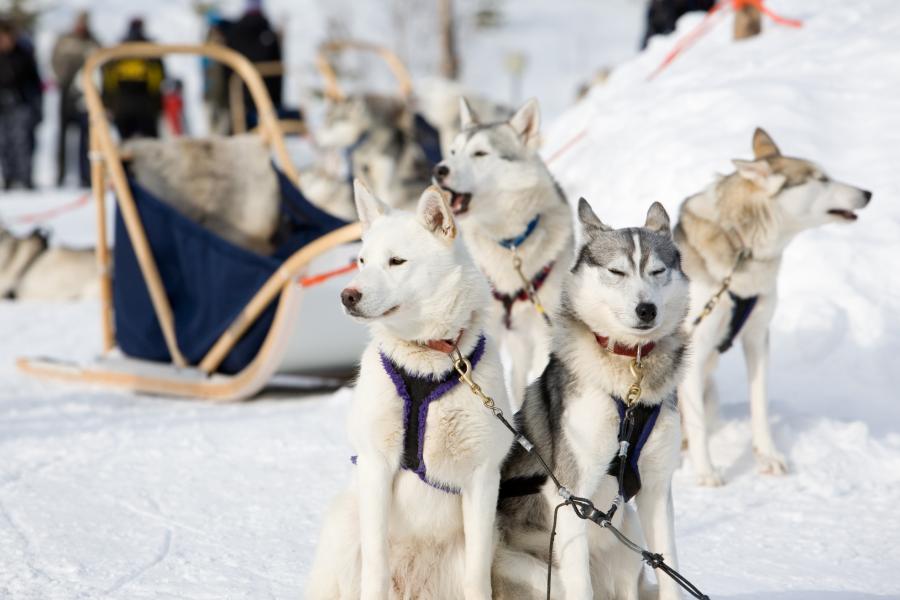 In Karelia, you can find lots of tours where you can visit huskies, hug them and take a ride with them. You can book a trip in advance and get to the husky place. Snowmobile tours can also become a great adventure. One hour or two or maybe a day of a snow forest ride – it's certainly the thing you will remember. Some tours can combine husky and snowmobile ride.