Moscow offers tourists many great sights to see, but if you ask locals, they will tell you that Moscow is not all there is to Russia, so it's worth getting away sometimes. Without exploring further, you miss something of the Russian unique character. If you wonder what to visit near Moscow, we recommend you 10 places where a tourist can go for a refreshing recreation, new impressions, and acquaintance with Russian history and culture.
01

Sergiyev Posad

Sergiyev Posad is one of the most beautiful towns located around Moscow. It's not only famous for its monastery, the Trinity Lavra of St. Sergius, but also for the fact that it's the only town in the Moscow Region that is included in the Golden Ring of Russian cities. Its cities and towns influenced the formation of the Russian Orthodox Church. But the main thing which one should visit Sergiyev Posad is the Lavra for sure. You may spend there all day, walking around and enjoying the sense of its power and strength. You absolutely have to buy some honey cakes as souvenirs for friends and feed Lavra's pigeons when entering the monastery. Besides, you may visit Sergiyev Posad State History and Art Museum-Reserve, which has quite an impressive collection, take a look at the displays in the National Museum of Toys, and taste truly Russian food in local cafes and restaurants.

You can reach Sergiyev Posad by suburban electric train, by bus, or by car. The electric train departs from the Yaroslavsky rain terminal every thirty minutes, and the trip lasts for an hour and a half. You may take a bus near the 'VDNKh' metro station, and you'll be in Sergiyev Posad in an hour and a half at least and in two hours at most. Your car will take you there in an hour and a half at most, too. You should drive the Yaroslavskoye highway.

Book a private tour to Sergiyev Posad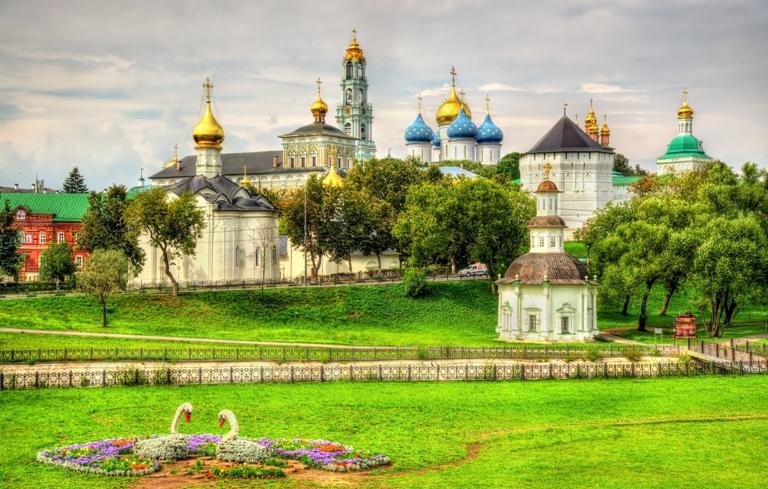 02

Kolomna

If you want to look at a city that combines hi-tech and historical past, you should absolutely visit Kolomna. It is one of the most famous ancient cities in Russia, a beautiful port on the Oka River. Kolomna has its own Kremlin, which is made of red brick, like the Moscow Kremlin. Inside it, you may find many monasteries and churches, including the one in which Dmitry of the Don, Prince of Moscow, and Grand Prince of Vladimir, had his wedding to the Grand Duchess of Muscovy Eudoxia of Moscow. There is still a reserved residential area which is called Posad, right in the Kremlin territory. The buildings date back to merchants' times. There are some interesting churches, too. In 2006, the Kolomna Speed Skating Center, known as the Kometa Ice Rink, was opened. Its futuristic look contrast the picturesque views of the ancient Kolomna Kremlin and its beautiful churches.

The best way to reach Kolomna is an electric train that departs from the Kazansky rail terminal. The trip lasts for two and a half, or one hour and forty minutes by the Ryazansky express. You can also choose a bus from the Vykhino metro station (1.4 to 4 hrs due to traffic jams) or a car.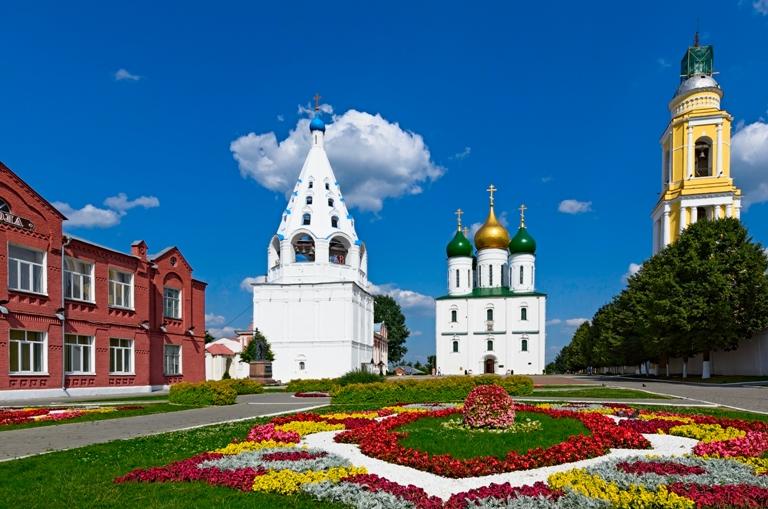 03

Shakhmatovo

Shakhmatovo was a manor of the well-known Russian lyrical poet Alexander Blok. His grandfather Andrey Nikolaevich Beketov bought it, and young Blok used to spend it there every summer. Later, he moved there with his wife Lyubov Mendeleeva, who was the daughter of the famous chemist Dmitri Mendeleev. Blok's grandfather decided to buy Shakhmatovo because of its picturesque views. They are really very nice, and the better time to visit this place is spring and summer. According to his own project, Blok's mansion is a wooden house built by the poet but burnt by peasants in 1921. It was rebuilt in 2001, and since that time, it often holds big events and excursions. There is also a stable in Shakhmatovo territory, and everyone interested may ride a horse, or rent a bicycle in the summertime, or ski in wintertime.

Shakhmatovo can be reached by car because other options combine train departs from the Leningradsky rail terminal, then changes to bus till the Tarakanovo manor, then goes by foot, or bus from the Vodny stadion metro station, and then also by foot. Travel time is 1.4 hrs.
04

Zakharovo

It is a manor located in the Odintsovo District of the Moscow Region, where everybody interested may learn more about the greatest Russian poet Alexander Sergeevich Pushkin. In 1804, Zakharova was bought by his grandmother Mariya Alexeevna Gannibal, and young Pushkin was brought here every summer from 1805 through to 1810. He recalled Zakharovo in his poems as well. Now, the house which Pushkin visited as a child doesn't exist anymore, but it was rebuilt at the beginning of the 20th century on the former basis. Now it is a quiet and nice place with a museum dedicated to the famous poet's childhood, where one may spend a day enjoying the spirit of the time when young Pushkin ran across manor's paths. From that time, linden park, approach alleys, and pond were saved. Not very far away from Zakharovo, another place connected to Pushkin's name is located. It's called Bolshiye Vyazyomy, and there the young Pushkin's brother Nikolenka was buried after his death at the age of six.

The best way to go there is by train, which departs from the Belorussky rail terminal and goes to Zvenigorod. You should leave at the Zakharovo station. Travel time is an hour and a half.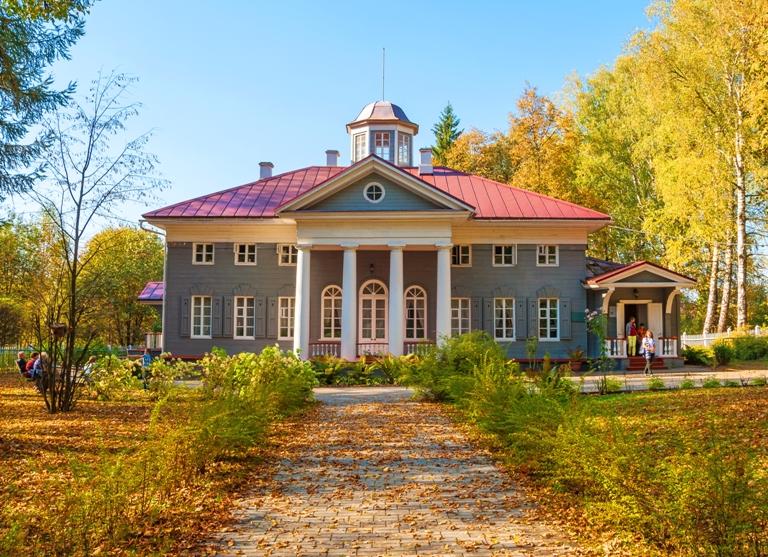 05

Borodino

Borodino is truly a sacred place for all those who honor the great Russian past. The Borodino Battlefield held the most important fighting during the Patriotic War of 1812. This place was made a museum area in 1839, just after 27 years after the battle. More than two thousand memorable things are stored in the museum, including some monuments of military honor, architectural objects dated back to the 19th and 20th centuries, and fortification facilities. Besides, there is also an exhibition dedicated to the famous novel 'War and Peace by Leo Tolstoy, who visited Borodino in person and described this battle in his book. Every year, reconstruction events occur in Borodino, which is considered the best for visiting. But if you want to feel the spirit of the battle past, it's better to visit it in more quiet time.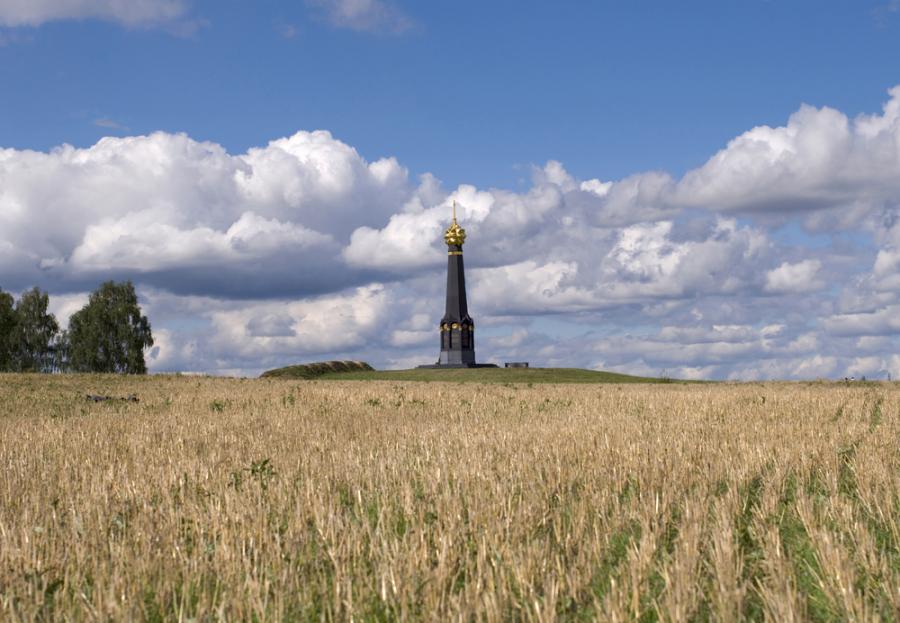 To go there, you should take a train from the Belorussky rail terminal, leave in Mozhaysk, and then change to the bus. The whole travel time is about 2 hrs.
06

Melikhovo

Melikhovo is considered one of the most important museums dedicated to Anton Pavlovich Chekhov, one of the brightest Russian writers and playwrights. Chekhov had been living in Melikhovo from March 1892 until August 1899 with his parents and close relatives. Melikhovo is where he wrote his plays "Uncle Vanya" and "The Seagull." He sold this manor before going to the Crimea, and it became vague after the revolution. But in 1939, it was decided to establish a museum based on Chekhov's place of living. Anton Chekhov's sister Maria and his nephew initiated the process, and the museum opened its doors in 1941. Now Melikhovo shows the path of Chekhov not only as a writer but as a doctor and public figure as well. Some paintings of famous artists such as Isaac Levitan and Vasily Polenov, who were Chekhov's friends, are being stored. It's a nice place to visit to learn more about Chekov's life and work.

The best way to reach Melikhovo is by bus, which departs from the Yuzhnaya metro station, and goes to Protvino, Obolensk, or Serpukhov, or by the direct 365 bus. Also, you may choose an electric train from the Kursky rail terminal. Travel time is 1,5 hrs.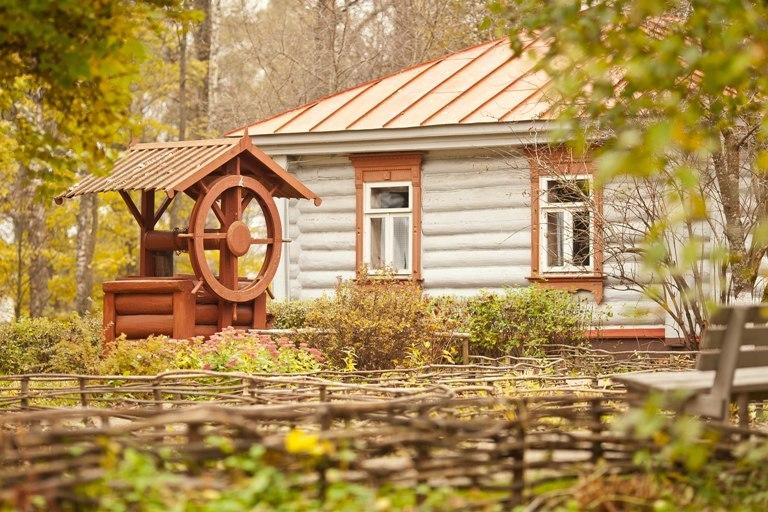 07

Abramtsevo

This is another manor connected to the lives of important Russian people — not only writers but also artists. Abramtsevo, located close to Sergiev Posad, was a property of Sergey Aksakov, a writer and a Slavophiles, and later of Savva Mamontov, a well-known patron of the arts. Abramtsevo used to be visited by writers Ivan Turgenev and Nikolay Gogol, poet Fyodor Tyutchev, and such artists as Isaac Levitan, Vasily Polenov, and Mikhail Vrubel, and by the great Russian singer Fyodor Shalyapin as well. The exhibition in the museum is dedicated to famous Abramtsevo owners and guests. It was made a museum in 1917, and its first curator was Alexandra Mamontova, Savva Mamontov's daughter. The main sightseeing view is a wooden building made in the 18th century and saved in Savva Mamontov's form in the 19th century. There are also some bright buildings such as hut pavilion or hut bath-house. You have to remember that the main manor house may be visited only with an excursion group on the weekend.

Electric train to Abramtsevo departs from the Yaroslavsky rail terminal and goes to Sergiyev Posad or Aleksandrov. You may reach Abramtsevo by bus as well. Travel time is an hour and a half.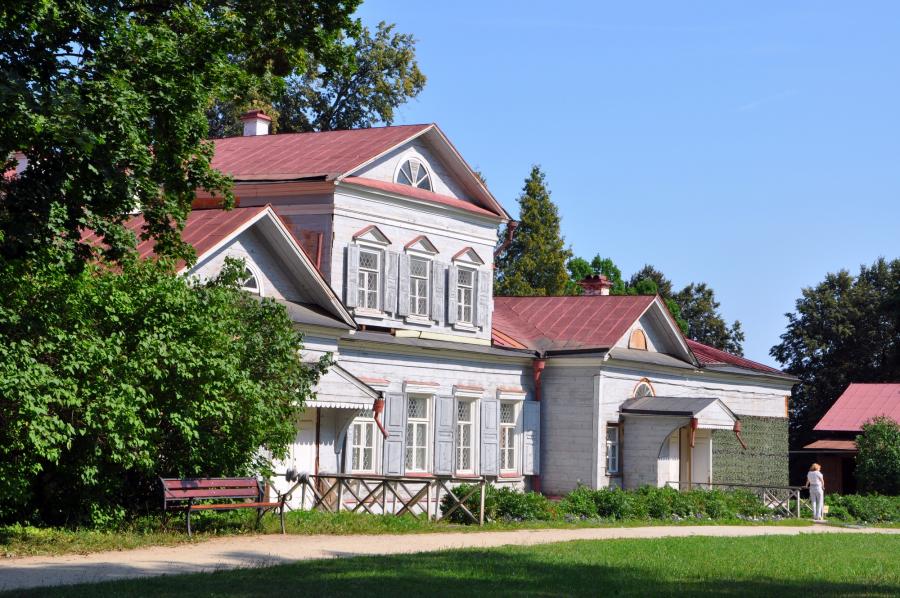 08

Yasnaya Polyana

Yasnaya Polyana is known as a place of residence of the famous Russian writer Leo Tolstoy. He was born there, wrote his novels 'War and Peace' and 'Anna Karenina,' died and is buried. He'd been living in this manor for fifty years. Yasnaya Polyana is located in the Tula Region, 200 km from Moscow to the south. This manor consists of many interesting and significant objects. For example, the interior of the main house where Tolstoy lived is being kept like it was in 1910 — it was the last year for the writer. All things in the house are considered to be personal belongings of Tolstoy and his family. Besides the main house, the Yasnaya Polyana ensemble includes the so-called Volkonsky house — the house of Tolstoy's grandfather, the Kuzminskiye wing, which is a part of the oldest house where Tolstoy was born, now non-existent, the birch alley made by Sofya Andreevna, Leo Tolstoy's wife, stable, ponds, and favorite Tolstoy's bench. Leo Tolstoy's tomb is located close to the ravine's edge — it's where he wanted to be buried.

The whole travel time to Yasnaya Polyana is about 4 hrs as long as it's located near Tula. It can be reached by train, or by car. First, you should go to Tula by train from the Kursky rail terminal or by bus from the Tsaritsyno, Domodedovskaya, Prazhskaya, or Ulitsa Akademika Yangelya metro stations, and then change to bus, or by trolley bus for Yasnaya Polyana.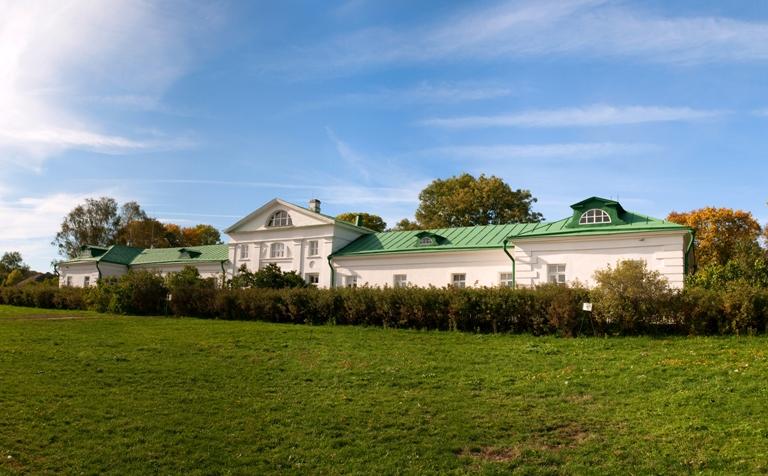 09

Polotnyany Zavod

This place which title can be translated into Russian as 'linen factory,' is known for its connection to the Goncharov family, from which Natalia Goncharova, Alexander Pushkin's wife, originated. The real linen factory was built on the bank of the Sukhodrev River in the Kaluga Region in 1718 by Peter the Great order. Goncharov, Natalia's great grandfather, was one of the companions who participated in the factory's development. Every companion built his own manor close to the factory's building, and even for those times, it was quite an uncommon situation. Polotnyany Zavod was visited by the empress Catherine the Great, the Field Marshal Mikhail Kutuzov, and Nikolay Vasilievich Gogol. In 1999, when everybody celebrated the bicentennial of Alexander Pushkin, Polotnyany Zavod was made a museum, and now it welcomes many guests who come to see dramatized excursions and to learn more about Pushkin times. The poet himself visited this place two times, in 1830 and 1834. Polotnyany Zavod has the most picturesque panoramic view in the Kaluga Region.

To go to Polotnyany Zavod, you should take a bus from the bus station near the Tyoply Stan metro station, and go to Kondorovo. It takes a little more than three hours.
10

Tarusa

Tarus is just another little town in Kaluga Region, which is considered to be typical Russian. It's located on the left bank of the Oka River and has really magnificent views. It feels like time stands still there. Tarusa managed to preserve the best from the past, and even now, it consists mostly of one-storeyed houses made of wood or stone. They say it's because Tarusa residents declined railroad construction. This town became popular among Russian intellectuals at the beginning of the 20th century when famous artist Vasily Polenov discovered it and told about Tarusa to anyone in Moscow and St. Petersburg. Tarusa is known to be a hometown for Russian writer Marina Tsvetaeva, whose family spent summertime there. Tsvetaeva museum is a museum every guest of Tarusa should visit for sure. Besides, Konstantin Paustovsky, another famous Russian writer, lived there till his death and was buried in Tarusa. The absolutely must-do in Tarusa is to walk along the embankment of the Oka River.

The best way to reach Tarusa is by direct bus which departs from the bus station near the 'Tyoply Stan' metro station. Travel time is about two hours.