There is hardly a tourist in Moscow who hasn't heard about the Bolshoi. However, only a small share of tourists have made it to one of the world's most famous theaters. And this is not surprising. As it takes some effort to get to the Bolshoi, we have made a list of basic tips that will save your time and stir up your interest.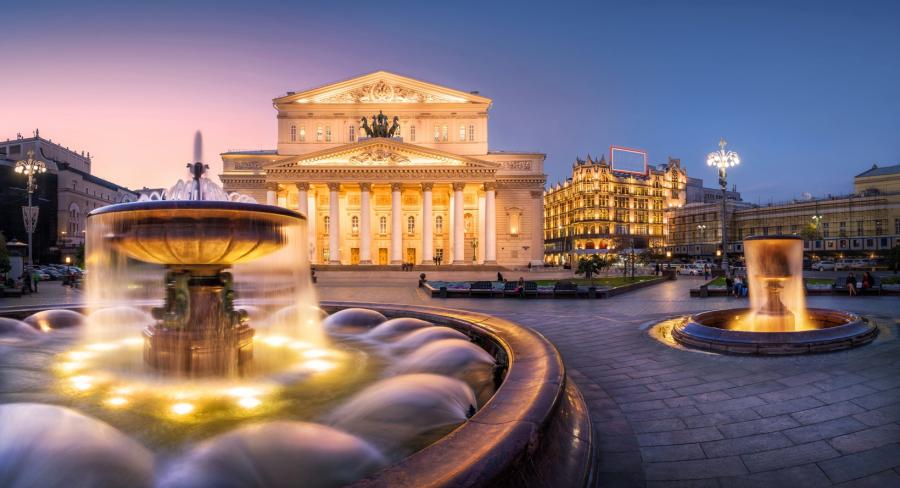 Four stages
The first hint you should mind is that there are four different stages at the Bolshoi, and the one you're maybe interested in the most is called the Historical stage. It's located in the main historical building which is recognizable by the iconic facade decorated with classic columns and the Apollo and 4 horses statue on top.
The three other stages are smaller and dedicated to theater lovers and professional classical musicians. You may also be confused by prices because the tickets to three other stages — the New Stage, the Boris Pokrovsky Chamber Stage, the Beethoven Hall — are significantly cheaper.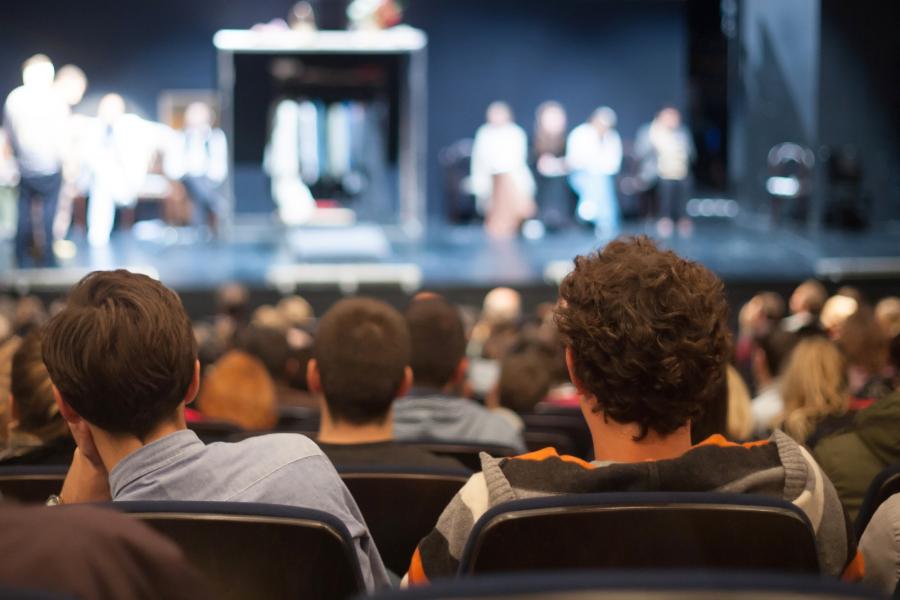 Tickets and pricing
The second hint is to buy tickets beforehand or try to purchase them at the numerous theater ticket offices in the city center with 5-10% commissions. The latter option can be quite disappointing as tickets are sold out very quickly and there is a chance you will not find one anywhere 2-3 days before a performance.
The range of prices to the Historical stage may be surprising: the prices for regular performances start from $47-60 (3,000-4,000 rubles) for seats on balconies and end up at about $250-300 (15,000-20,000 rubles) for seats in the first rows in parter.
And another hint which is worth mentioning: the New Year holidays in Russia last from December, 31 to January, 8. In the world of Moscow theaters, it means that the prices for tickets to Bolshoi and other theatres are higher during this period. And you need to buy tickets at least a month before the preferable date. Although, the earlier the better.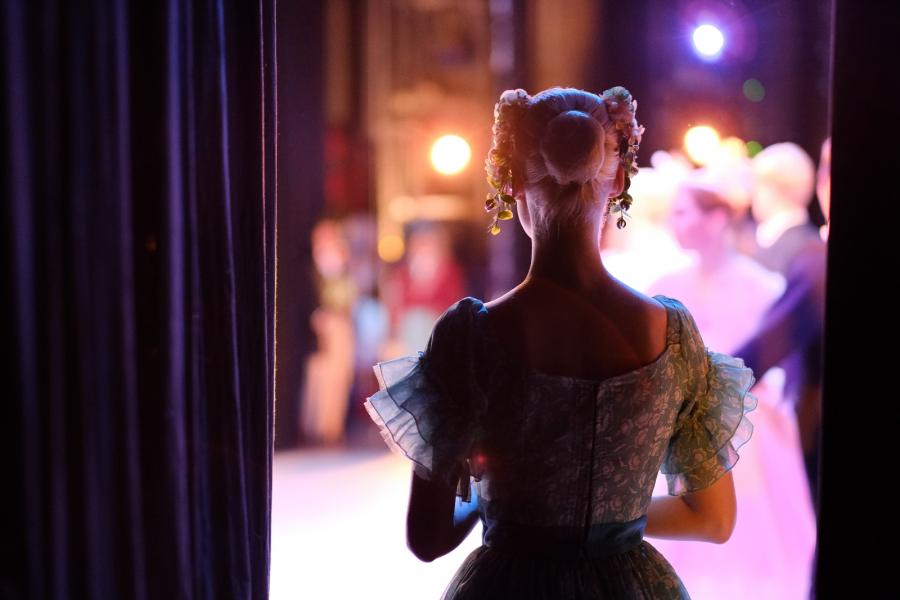 What to see
There are some top performances, like Nutcracker — the ballet by Pyotr Tchaikovsky, that is very popular among Muscovites on the New Year's holidays — that can shock you with its pricing. The tickets are sold out several months before the New Year and may cost over $1,500 in case you buy them from theater agents and intermediaries when the tickets at the official website are sold out.
Anyway, there are other Russian classics treasures of the Bolshoi repertoire for reasonable prices that are able to impress you not less than the Nutcracker show. Another Tchaikovsky's masterpiece — the Swan Lake ballet — is among them, as well as the Queen of Spades opera, and the Boris Godunov opera. And there are even more legendary shows: the program differs from season to season.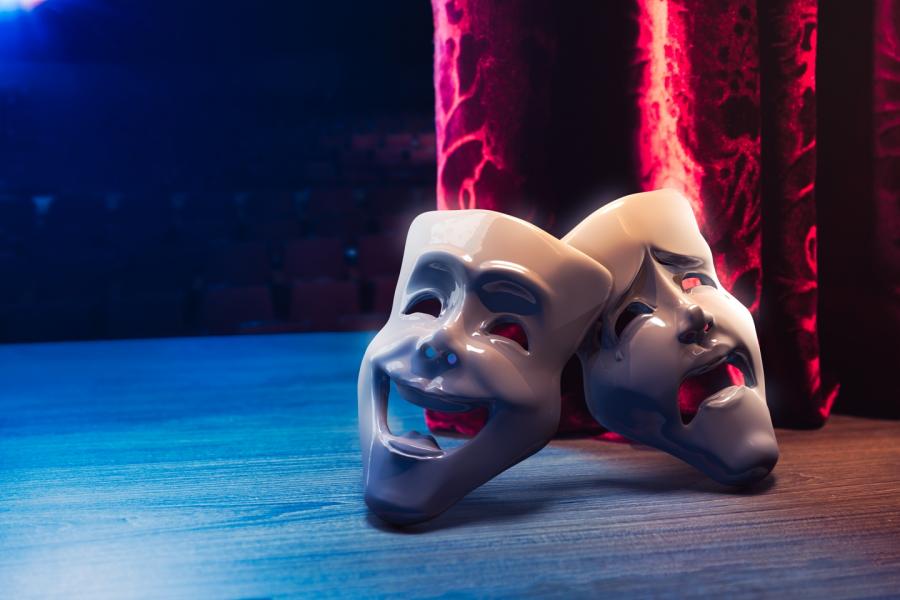 How to dress
Well, there is no strict dress code for visiting Bolshoi, but let's put it clearly: there is no Muscovite who will enter the theater wearing a sweater and jeans. Visiting Bolshoi is a huge event in itself, so better be prepared for it. Cocktail dresses for women and classic pants and shirts for men are more than appropriate. In case you're not a big fan of packing the party clothes in your travel backpack, just relax and pick an outfit that looks neat and discreetly.
Other theatres
Bolshoi is all about opera and ballet. But Moscow theater world is much more diverse: actually, it's the epicenter of classic and modern drama, too. In case you don't speak Russian, there are a few leading theaters in Moscow that provide foreigners with simultaneous translation by means of subtitles.
Masterskaya Petra Fomenko
The subtitles appear on a special tablet. Available languages: English, German, French. Prices: 1,000-5,000 rubles ($15-80)
The theater's repertoire is largely based on classical literature, yet the actors offer a contemporary approach to the re-reading of classics, which makes this theater's style truly unique. Advice to travelers: A tablet with subtitles is provided free of charge, but you must place an order in advance by e-mail or by phone. Visitors must leave a piece of identification as a deposit to take a tablet.
Gogol Center
Subtitles are transmitted through a projector or shown on plasma screens. Language: English Prices: 1,000-10,000 rubles ($15-150)
Gogol Center is a theater that represents the best of modern Russian drama. It's more than just a theater, but rather an art complex with lectures, film screenings, a bookshop, and a café. The theater's Artistic Director is Kirill Serebryannikov, one of Moscow's most in-demand theatrical figures. So far there are two shows that feature subtitles: Dead Souls and Mitya's Love. Sometimes they're staged without subtitles, therefore it is best to check the schedule in advance or inquire at the ticket office.