The first visit to Russia — Why Moscow and Saint Petersburg
Russia is a great country that has a variety of magnificent places and spots to visit. Nevertheless, there are two cities that have attracted visitors for years. The two cities that will help every person experience the rich culture and history of Russia are Moscow and Saint Petersburg. These places cannot be compared with any other metropolis of the world. They are unique cities where both historical and modern elements are harmoniously combined together. Old buildings coexist with business districts. Visiting these cities, you will find cozy cafes with both high-tech and classic interiors.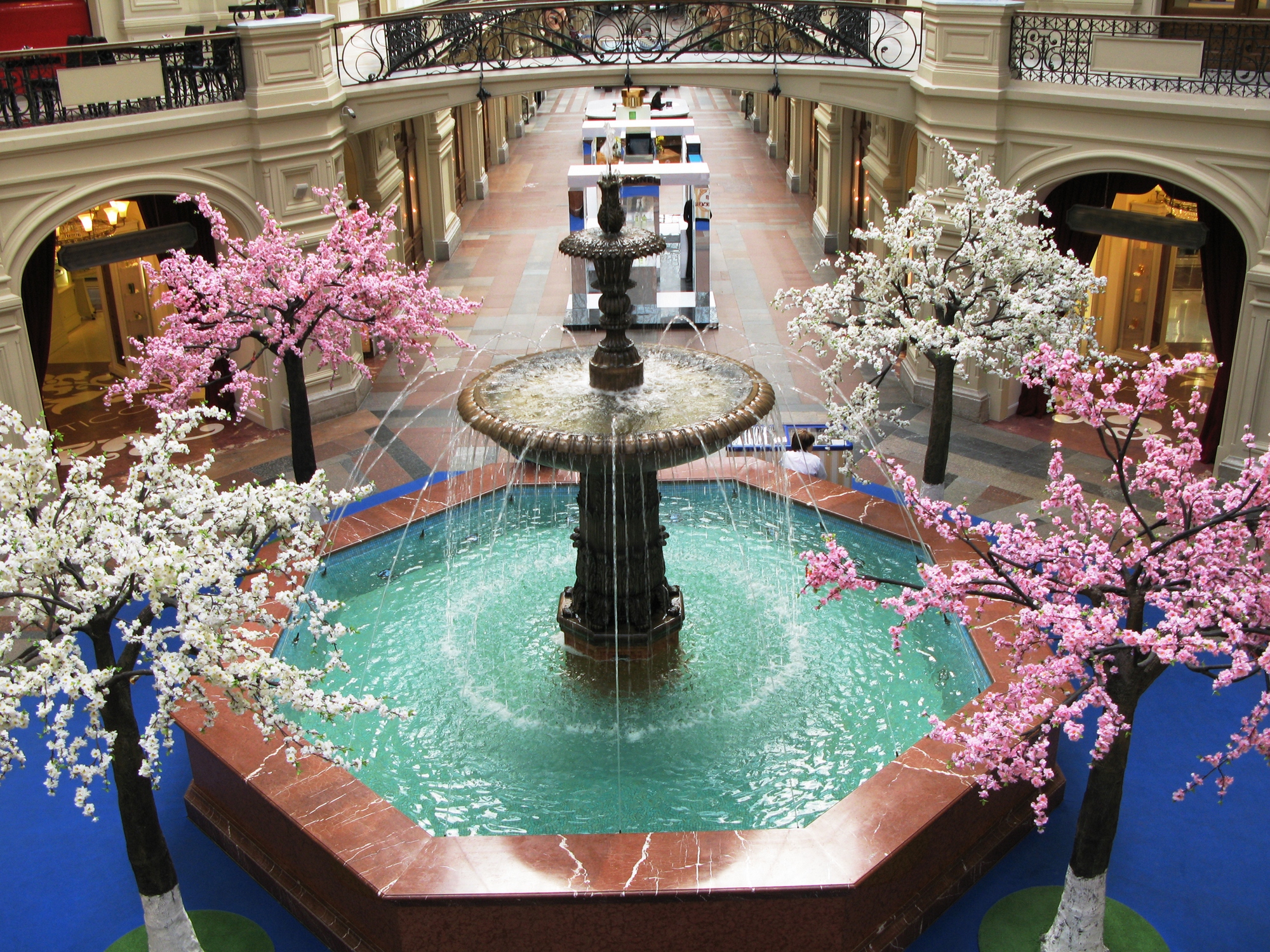 Wandering along the local streets, you can discover the heart and soul of these cities, fall in love with them and find your aesthetic pleasure. For the lovers of music, these cities offer a lot of exciting performances that cannot leave one indifferent. For people interested in art, the cities offer a variety of galleries and museums. For the shopping lovers, there are many shopping malls, antique and concept stores where every person can find what he or she wants. Therefore, if you still have some doubts whether you should visit Moscow and Saint Petersburg, be sure that you will never regret about that experience.
Trip to Moscow
Start your trip with visiting the political centre of Russia—a beautiful capital city of Moscow. To make the best trip, it is necessary to plan every detail in advance. Therefore, before you arrive to Moscow, it is crucial to know the answer to the question "Where am I going to stay?" For sure, the best and the cheapest variant is to book a hostel. The room in Moscow's hostels is much cheaper than in hotels. For instance, the night in one of the local hostels "Vorobiovy Gory Hostel" costs from 450₽. It is a great choice for tourists interested in parks and sightseeing, as the hostel is located near a beautiful garden. Also, you can check two more cozy hostels called "Hostel Manul" (starting from855₽) and "Capsule hostel near Shabolovskaya" (starting from 1,200₽). If you prefer staying in hotels, we recommend you to take a look on "Park Hotel Peredelkino" (3,500₽ per night) or "Brick Design Hotel" (6,230₽ per night +breakfast is included).
Also, you should prepare a list of the places where you are going to eat. It will help you to have the best experience with traditional Russian cuisine. Fortunately, Moscow offers a lot of fantastic places for lovers of different cuisines. One of the most highly-rated places is "Lavkalavka Restaurant" that offers modern Russian meals made of the organic products. The prices in the place are average. You can order a delicious Borsch with beef brisket (650₽) and Rabbit in creamy mustard sauce (950₽) and Coffee Organic Espresso Blend (150-350₽) and pay for everything approximately 1800₽. Besides, local citizens recommend visiting such places as "Buloshnaya" or "Scenario Cafe" where you can also experience the fantastic taste of national Russian meals.
If you have already planned where you will stay and have dinner, it is time to think about the places you should visit. Moscow offers a variety of great places and attractions for visitors from all over the world. First of all, you should go to "The State Tretyakov Gallery." A standard adult ticket costs 500 ₽. In this place, you may find more than one thousand works of Russian artists that date back to 11th century. Besides, there are also many works by contemporary artists. Then, it is a great idea to go to "Bolshoi Theatre," one of the main symbols of Russian rich culture and literature heritage. The prices vary depending on where you would like to seat and which performance you would like to visit. The average price is 100₽—7000₽. After you enjoy great performance, take a walk through the Red Square that is a magical place both by day and night. Also, it is worth to visit for free a Gorkiy Central Park of Culture and Recreation. It is a huge place with a lot of interesting places to see, including bridges, monuments, and the views on Moskova River. Lastly, add to your list of places-to-visit such spots as Nikolskaya Street, Patriarch's Pond, and Palace of Tsar Alexei Mikhailovich in Kolomenskoye, a very picturesque place.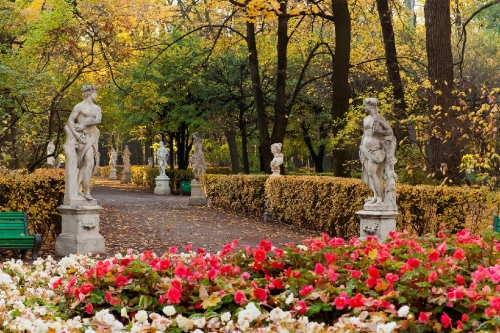 A trip to Saint Petersburg
After the week in Moscow, it is a wonderful idea to visit Saint Petersburg, a soul of Russia. The city offers a variety of beautiful hostels with unique interiors. The most recommended option is to stay at "Le Jour et La Nuit" (from 3,621₽). It is a luxurious hostel located in the Tsentralny district. Also, you may check the hostel called "Hostel Zanevsky" (from 1,995₽) that is a great choice for every traveler interested in skyline views. In case you would like to stay in a hotel, check such options as "Apart Hotel BSV Pulkovskoe" (from 3,400 ₽) or "Kamerdiner Hotel (4,410 ₽). They offer a great service for reasonable prices.
Now, it is time to talk about the local cuisine. As well as in Moscow, you may find a variety of fantastic places that offer a combination of local and international meals. The great place that offers low prices for really delicious meals is "Chekhov." You may order a fiery red borshch cooked with a whole duck served with garlic and lard croutons for 380₽, a fresh beef delivered from a local farm for 670₽, and a red bilberry tea with anise and honey for 320₽. Also, you will definitely enjoy your dinner in "Pelmeniya On Kronverkskiy." In this cozy restaurant, there is a great mixture of traditional Russian and international cuisines. It is a great idea to try a traditional Russian cuisine called the Verenyky; a delicious mashed-potato filled momo. Besides, there is a really nice ambiance in the place called "Gogol" that also give a chance to try a national Russian cuisine.
There are also many must-see places Saint Petersburg has to offer. First of all, local citizens recommend visiting "Park And Gardens of Peterhof," a popular park that has a variety of marble statues and sculptures. You will be amazed by the beauty of nature around. Whether you come in summer or winter, you will enjoy the nature around. The price for the entrance ticket is 500₽. However, in case you plan a short walk, part of the garden is available for tourists for free. Then, it is worth to visit "The State Hermitage Museum" that presents a beautiful collection of artefacts, paintings, and ancient furniture from different epochs. The price of the entry ticket to the Main Museum Complex is 700₽. However, after buying this ticket, you have a chance to visit all current exhibitions. Also, do not miss the opportunity to visit "Faberge Museum," that offers a variety of beautiful eggs, pictures, dishes, and pieces of furniture of different styles. The entrance ticket costs only 450₽ that is much cheaper than the entrance to many other museums. Then, after you experience the artistic life of Saint Petersburg, go for a free walk to the Tauride Garden, an amazing local park. It is a free tourist attraction and a great opportunity to spend time with nature. Lastly, end your trip with the visit to the Nevsky Prospect that is depicted in many popular movies, books, and works of famous artists.
Overall, whatever places you decide to visit, there are no doubts that you will enjoy your trip to these beautiful Russian cities. Moreover, both Moscow and Saint Petersburg offer affordable prices for accommodation, food service, and tourist attractions.
About the author:
My name is Erica Fleming. I support the effective adoption of new technologies or ways of working within writing by communicating complex information in an informative and inspiring way. My works you can find at freebooksummary website. I'm fond of writing articles for students, helping with essays.