The train is constructed by the German company Siemens and absolutely adapted to the Russian climate. Its name actually comes from the fastest birds of the world – the falcons. The train route goes between Saint-Petersburg & Moscow and Moscow & Nizhny Novgorod with an overall travel time less than four hours.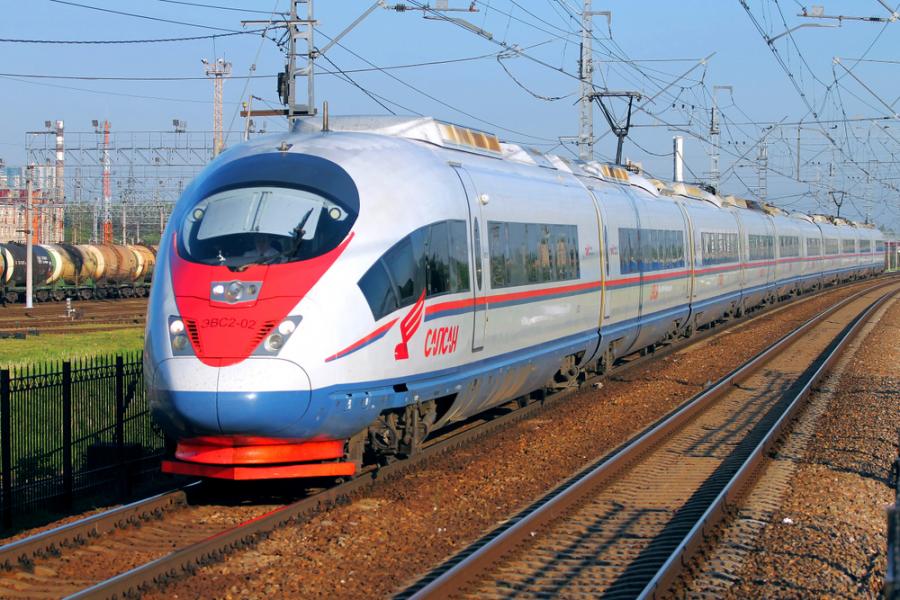 The train consists of three different types of carriages: two business class carriages, 7 second class carriages, and one restaurant carriage. It has seats for 538 people and each carriage can take 49 to 66 people.

In the pictures you can see the 1st class carriages schemes:
Car#1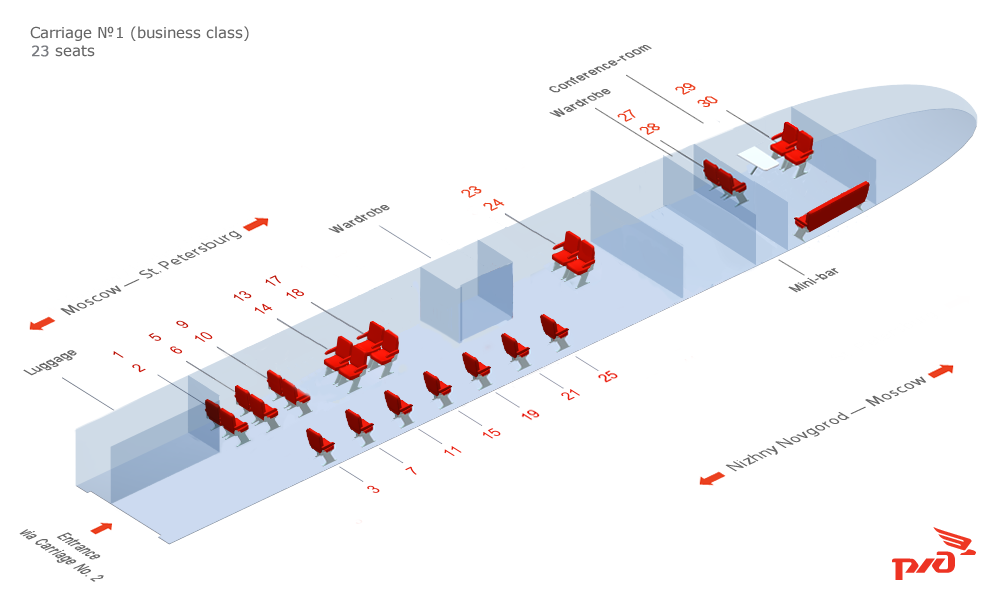 Car#2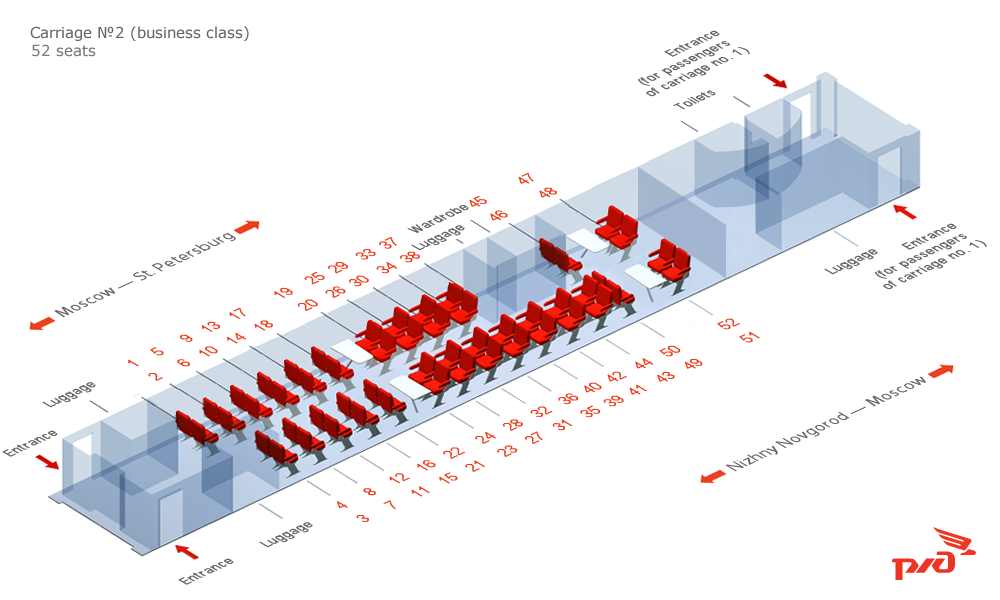 Car#3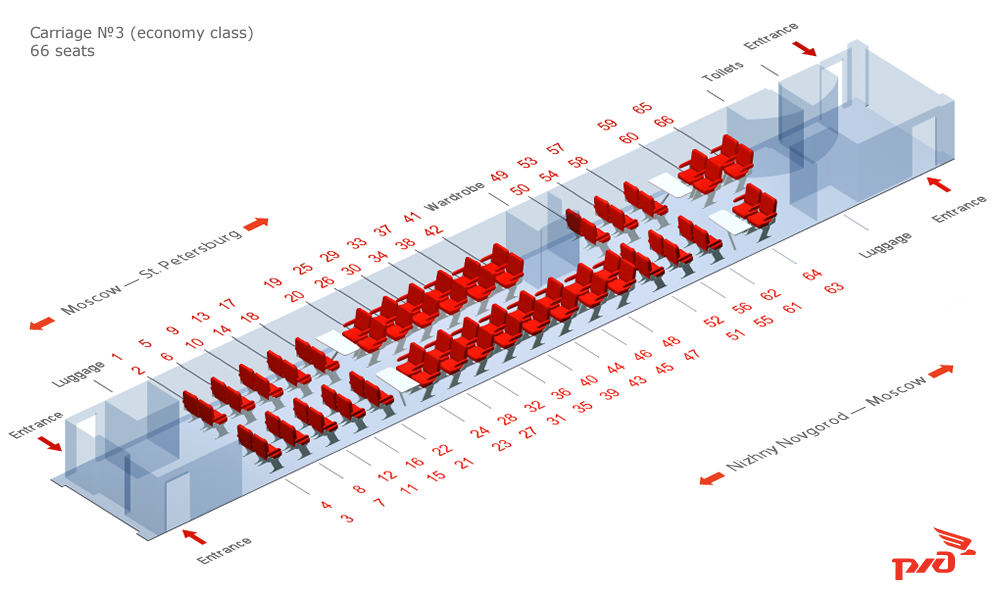 Car#4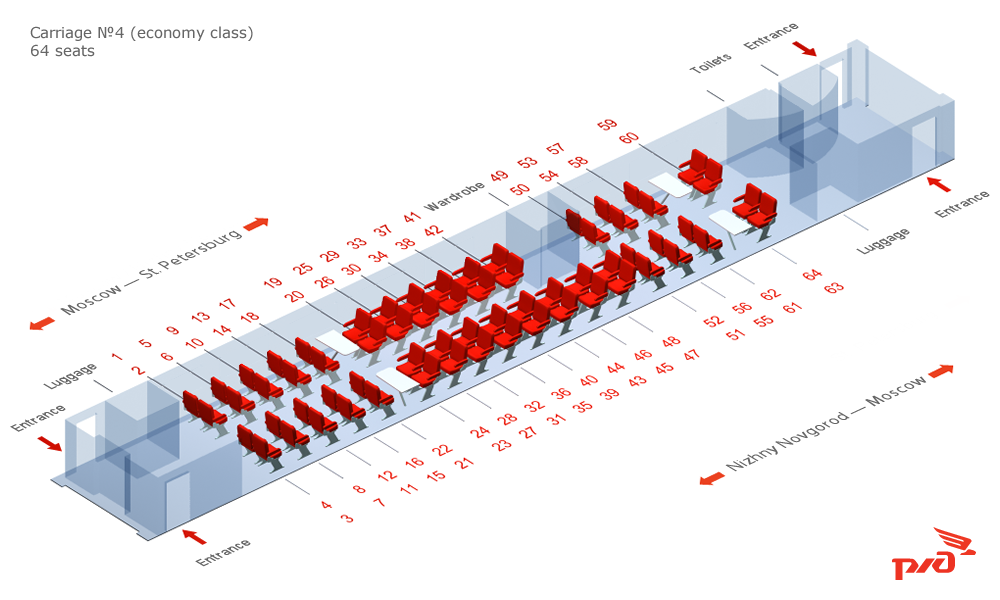 Car#5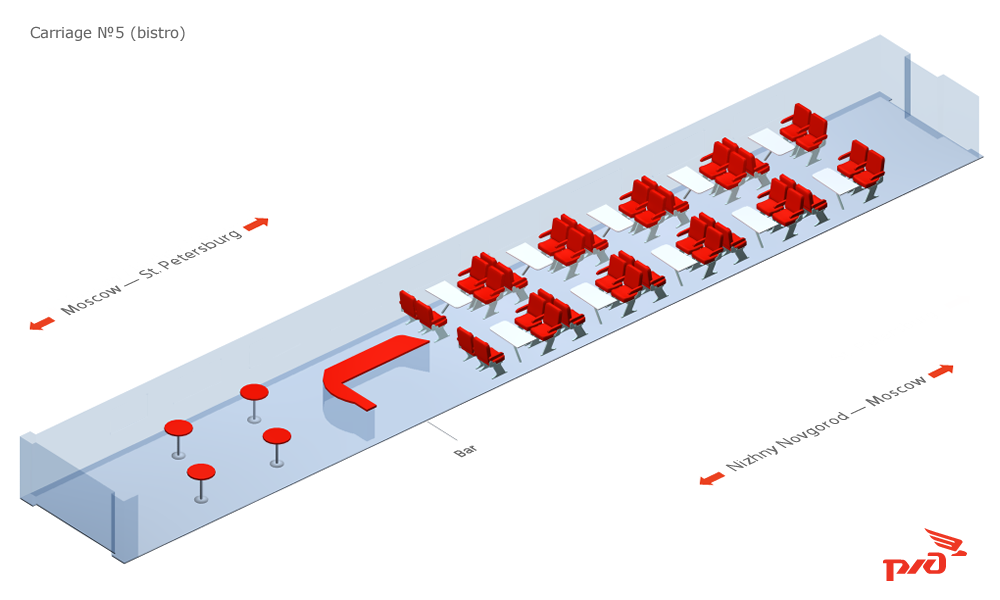 Car#6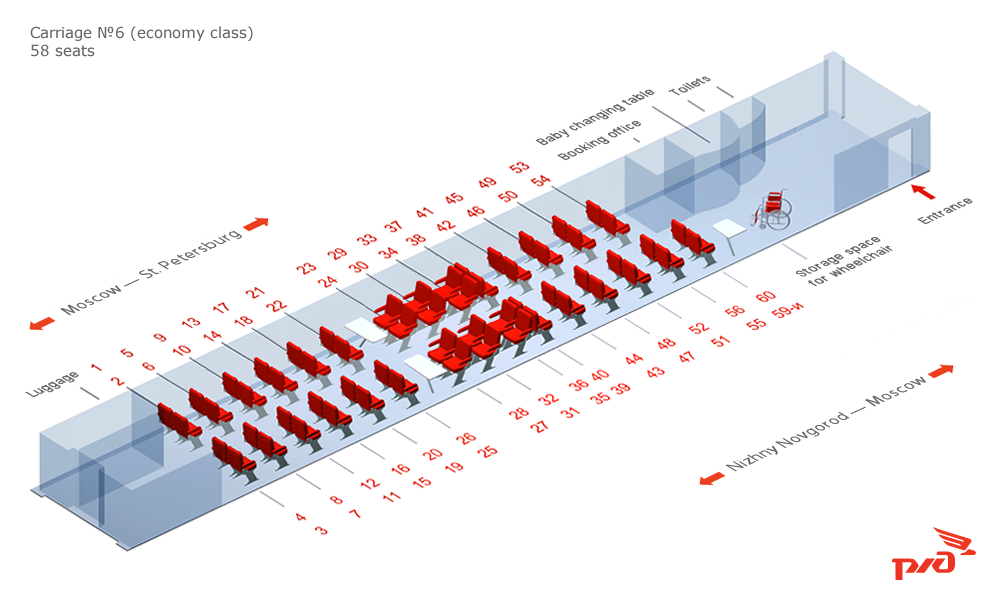 Car#7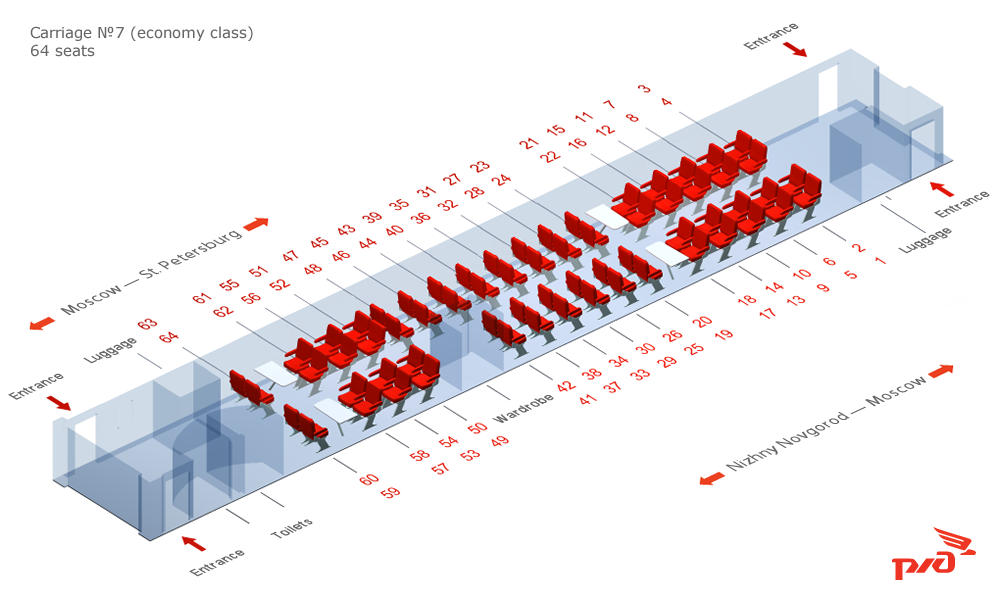 Car#8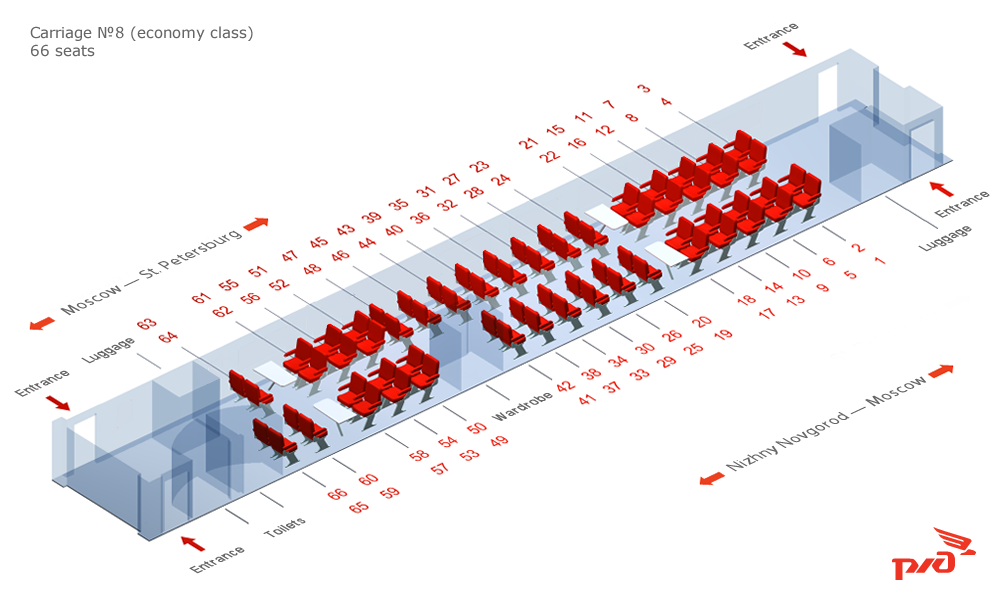 Car#9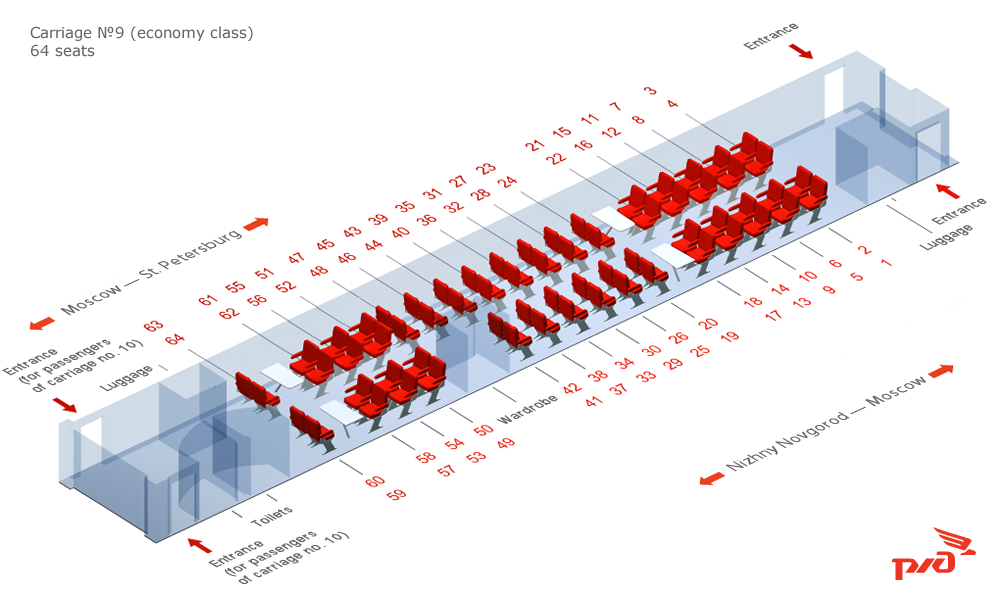 Car#10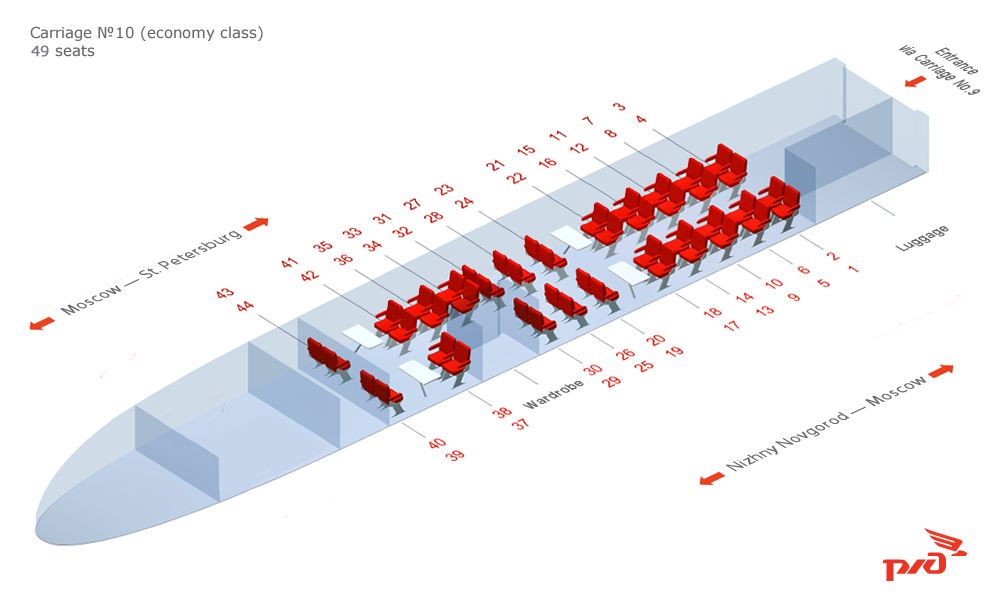 Every seat is variable and is equipped with a little light, a table and a deposition for your feet.
The seats in the second class are covered with cloth and the seats in the first class are covered with leather.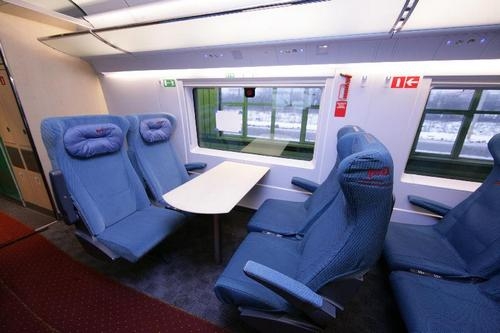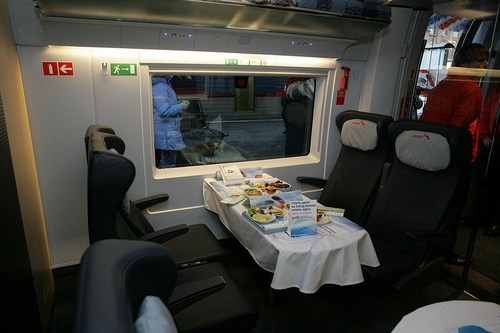 Passengers traveling Second Class may also have a high comfort with a video and audio module, newspapers for free, traveler's and child's kit, the opportunity for a hot meal from the menu, soft drinks, tea, and coffee and one glass of alcoholic beverage.
If handicapped people are traveling, carriage 6 offers wheelchair holders & conductor call buttons. An emergency button can be found in every toilet. Especially the toilet in carriage 6 matches the needs of handicapped people. The floor in the whole train is equal to make it easy for people in wheelchairs.
On every train is a restaurant carriage in which you will have the chance to buy snacks, full meals, and even souvenirs. A special service is provided for handicapped people. They get their meals delivered to their seat. Anyways, there is always the chance to buy some food or drinks from the mobile bar.
The Sapsan train is one the most comfortable and safest transport type. It only offers modern equipment.
Powered by VisitRussia.com
Russian train tickets - booking with no hassle
From short trips to cross-country adventures and international railway trips - whatever you are looking for, it is easy to find info and book train tickets for Russian trains.
book now