In the Russian railway system are different kinds of trains.
Seating train
The seating trains are usually used for short distances and the seats can be compared to those of a plane. Additionally they are used for the type "express train" which goes very fast. The usual routes for those are St.Petersburg-Helsinki (Allegro); Nizhniy Novgorod-Moscow-Saint Petersburg (Sapsan).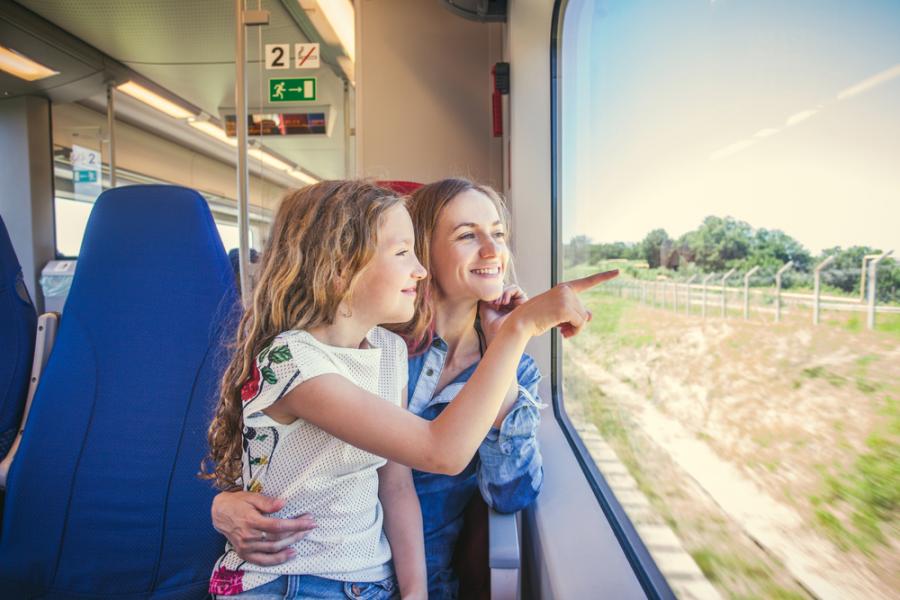 Sleeper train
It is very common that trains in Russia for longer distances are sleeper trains. They offer you to sleep during the long trip which makes it very comfortable. Every train arrives early in the morning to make sure that you can still use that day wisely. These trains have two different types: standard and fast. The fast trains have fewer stops than the standard ones.
You should always make sure to book a bunk for your ride that you will have the chance to sleep. You can buy a ticket with or with 'services' which include a lunchbox, newspapers and a hygiene set.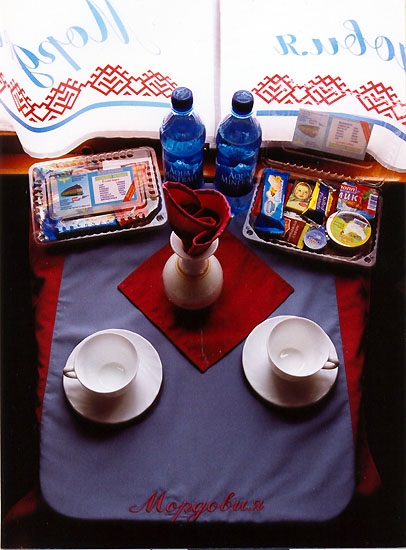 It is usual to have a restaurant on the train.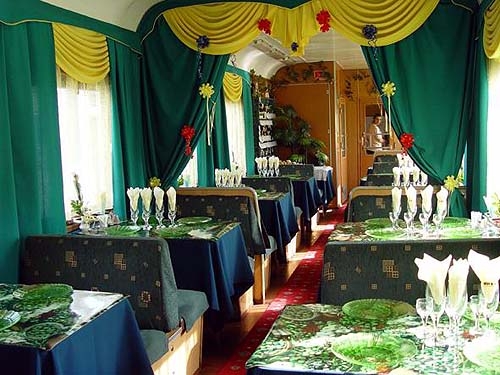 Usually, the trains have three classes:
First class
First-class: most modern and comfortable one (9 separate cabins and 2 toilets). Two bunks are in every cabin and a table. Usually, the bunks are both low.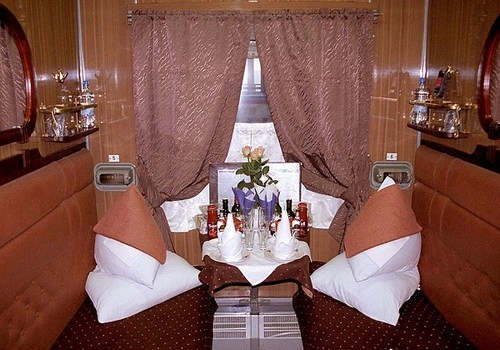 Sometimes you may find two bunks one upon the other.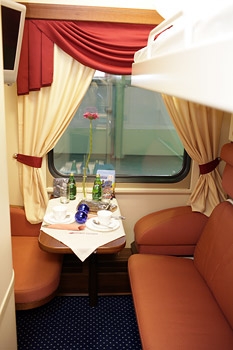 Comfort:
Two berths
Adjustable table between beds
Reading lights
Storage place
Sliding door
Second class ('coupe')
The name of the second class is 'coupe' and has nine separate compartments. The cabin has four beds (two low and two high) and a table: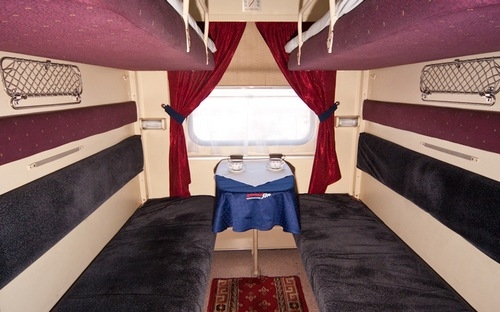 Comfort:
Two berths low and two berths high
Adjustable table between beds
Reading lights
Storage place (shelves upon the door, under the bunks, racks on the wall)
Sliding door
There are special compartments only for women or only for men for your safety and comfort.
Third class ('platskart')
The name of the third class is 'Platskart' and the cheapest one on the train. The total amount of bunks is 54 with 4 beds on one side and 2 on the other and an aisle between them. At every end of the car you may find toilet rooms. It is not a very comfortable class on the train because you don't have any privacy and it is always very noisy, but it helps you to save your money on the train tickets.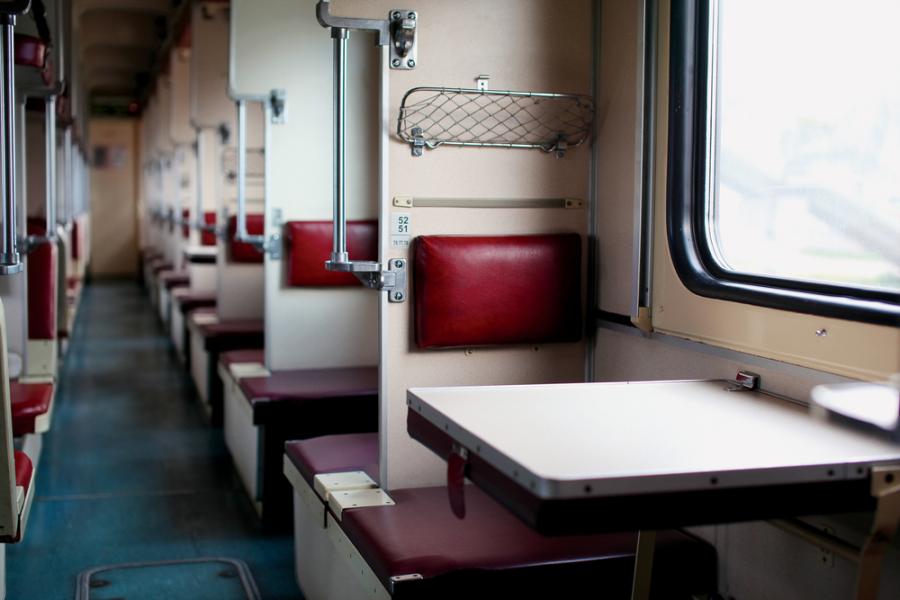 Bunks are over and under the window and the low bunk functions as a table as well.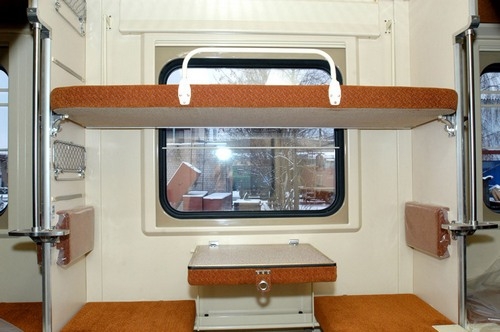 Comfort:
Four berths (two high and two low)
Storage place (shelves upon the door, under the bunks, racks on the wall)