The Russian Museum is the first state museum of Russian art in Russia. It was founded in 1895 in St. Petersburg under a decree of Emperor Nicholas II in memory of his father, Alexander III. March 7, 1898, the museum was opened.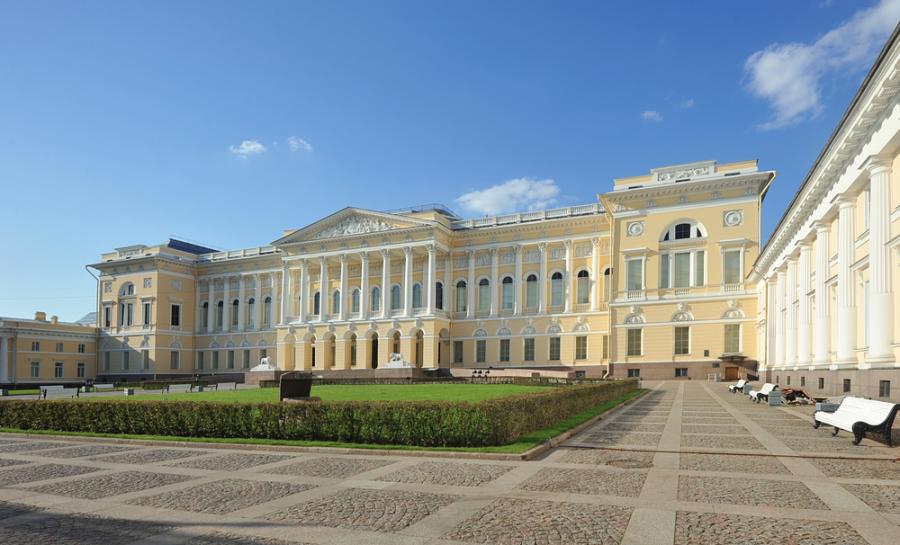 The Russian Museum in St. Petersburg is one of the largest museums in Russia, which houses a collection of 400,000 items. The museum contains works of all the major schools of Russian art from the 9th to 20th century. This is a unique repository of art treasures, the center of cultural and educational work. The museum participates in international auctions to purchase the most valuable works of art. The collection is constantly growing up. It includes old Russian painting, old Russian crafts, paintings of 18-20 centuries, sculptures, drawings, watercolor works, prints, decorative art, numismatics, and modern painting.
The most valuable collections include the collection of monuments of ancient Russia, numbering more than 18,000 exhibits. This is a collection of facsimiles of medieval frescoes and the collections of the old Russian sewing, as well as icons. A unique collection is a collection of artworks by such masters as Levitsky, Rokotov, Briullov, Aivazovsky, and many others. The main exhibition is located in the Mikhailovsky Palace and Benois Wing, which is part of the palace complex.
The Russian Museum leads extensive exhibition activities in Russia and abroad. The museum complex, in addition to the Mikhailovsky Palace and Benois Rossi Wings, also includes the Marble Palace and Stroganov Palace, Mikhailovsky Castle, and the unique parks the Summer Garden with a Summer Palace of Peter I and the Mikhailovsky Garden.
Visit the State Russian Museum to see the richest collection of Russian art featuring items from the X till the XXI century. The guide will lead you through the permanent expositions holding unique collections: you will see the highlights of Russian fine art at all stages of development – from icons by Andrey Rublev to Russian avant-garde of the 20th century. The splendid Mikhailovsky palace designed by outstanding architect Carlo Rossi is itself of great artistic interest. You can book a guided tour on the Russia.Tours webpage.