Kazan is the biggest city and the capital of the Tatarstan Republic of Russia. Being one of the oldest cities in Eastern Europe, Kazan, surprisingly, appears to be a very modern and developed cultural center of Russia. If you want to immerse yourself in the atmosphere of ancient Tatar people and, at the same time, shake it up with colorful nightlife.
01

Kazan Kremlin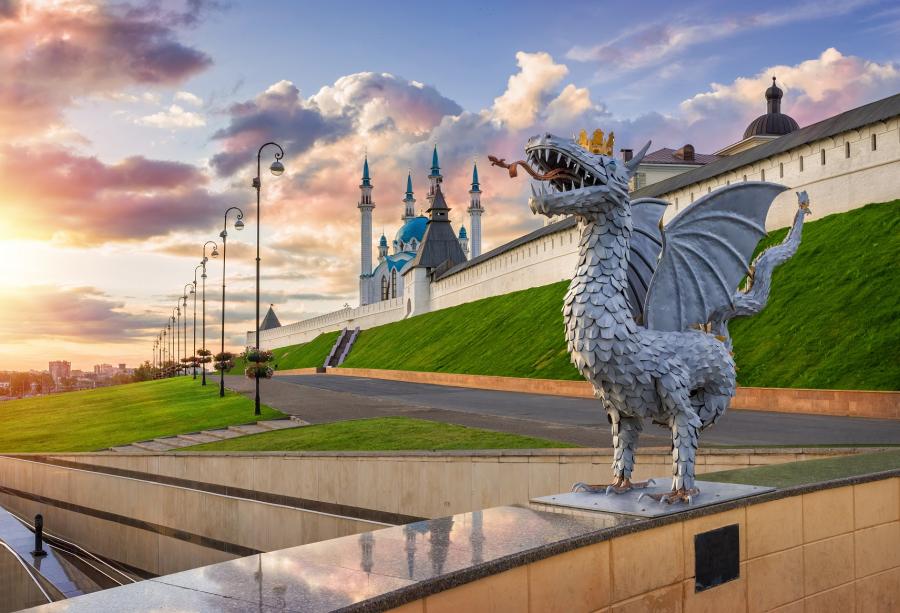 The first place any guide and any touristic route of Kazan takes you is undoubtedly the Kazan Kremlin — the UNESCO World-Heritage listed sight. Special attention should be drawn to the Kul Sharif Mosque, reconstructed in 2005, which not only fits perfectly in the whole ensemble of the Kremlin complex but also has a splendid interior with exquisite decoration in classical Mosque style. At the entrance, women are given skirts and headscarves, if needed, so you do not need any special preparation before you go. After your visit, don't miss a walk down the Kremlinembankment to catch the amazing views of the city and the river.
Visit Kazan with professional guides
02

Sviyazhsk Island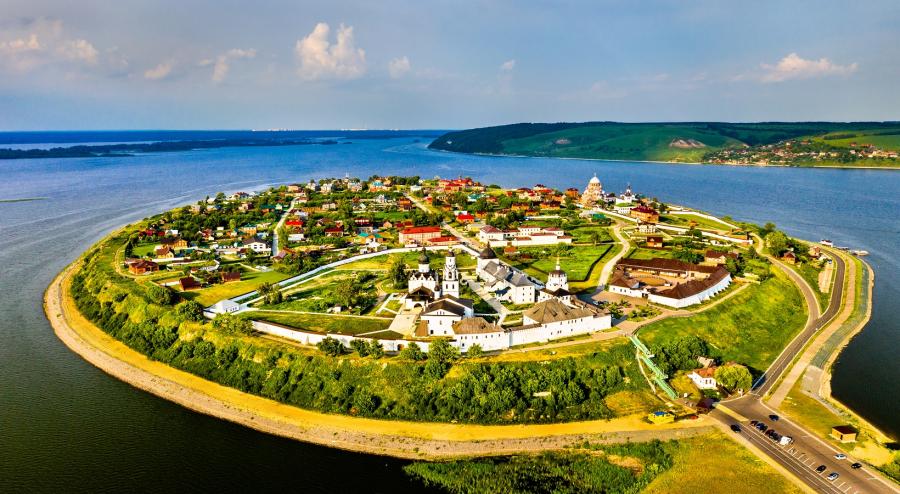 This site is not a temple in the conventional sense but a work of architectural art dedicated to different religions, so there are no masses or ceremonies in the Temple. What is there, then? First of all, an unusual colorful building that combines domes and facades of a Christian church, a Muslim Mosque, a Synagogue, and a Pagoda. According to the initial plan, it had to combine elements of sixteen religious building types. Inside, there is a cultural center with exhibitions dedicated to different cultures and religions. An interesting fact: this place is also a resident for the architect's brother and sister, who remain the keepers of the project and work there as the guides.
03

Temple of All Religions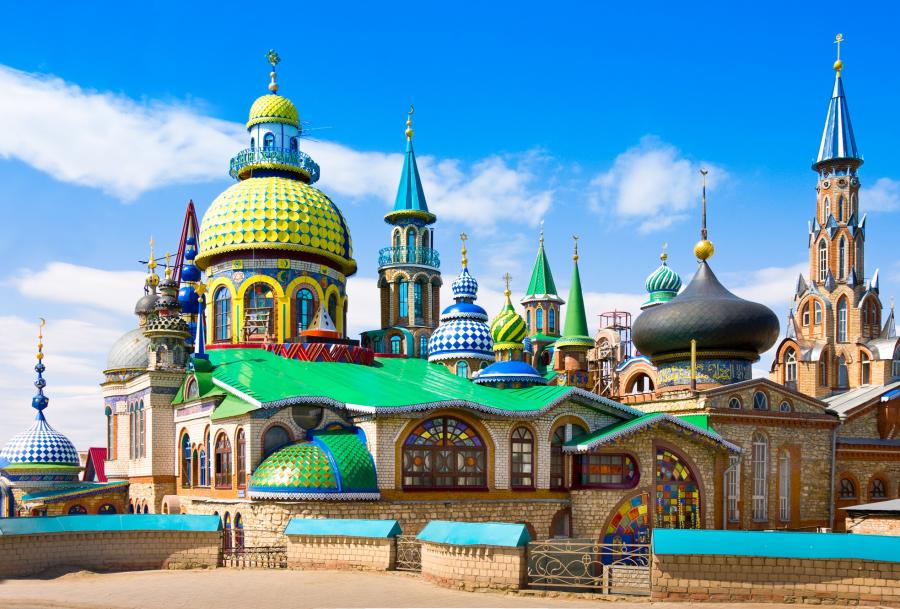 One of the shortest metro systems (only one lane and ten stations!) of the world is still impressive — frescoes, mosaics, columns in its stations' design make it comparable with Saint Petersburg and Moscow Metro, officially recognized as the architectural heritage. What you will also like is that the Kazan metro is the safest metro in Russia.
04

Kazan Metro
05

Chak-chak and other treats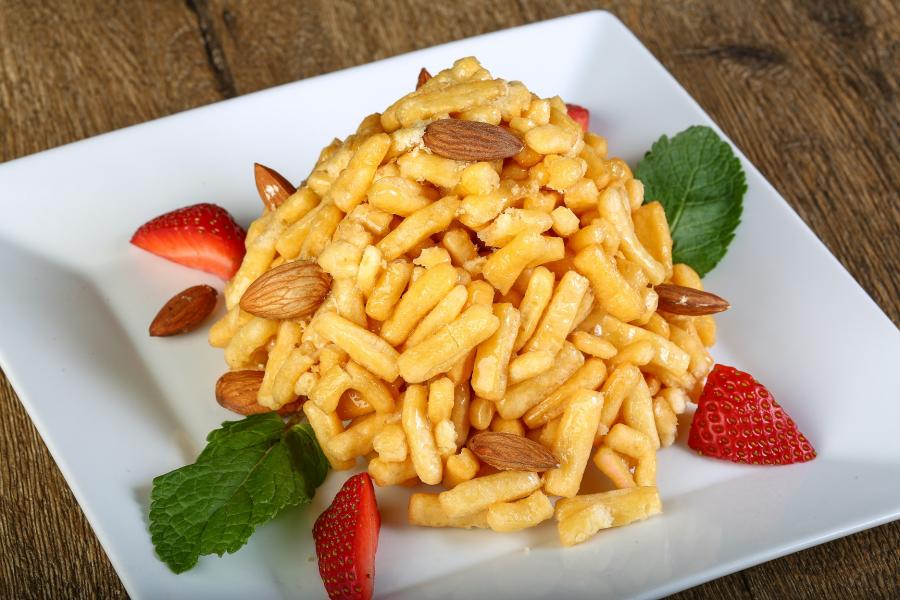 Chak-chak is quite a popular dessert all over Russia but originally comes from Tatar cuisine, so here, in Kazan, it is some kind of a signature treat. It is quite difficult to describe the taste of this meal, but basically, it is a pile of honey syrup glazed small crispy bread bites, served out in the form of cake. What else should you try? Most people vote for the echpochmak — a small, triangle-shaped pie filled with onion, meat, and potato. It perfectly goes with traditional noodle tatar soup and different meat second courses.