Russia offers travelers a unique shopping experience – thanks to its rich, diverse culture. Major cities like Moscow, St. Petersburg, Murmansk, Kazan, Yekaterinburg, and Kaliningrad feature some of the best shopping spots like shopping malls, designer stores, boutique shops, standalone independent stores, flea markets, art shops, bookstores, and many more. From hot new Russian designers to antique shops and modern-age shopping malls, here are the best places to shop in Russia.
01

Moscow

If you are looking for an exciting shopping experience in Moscow, you might want to check out the following spots:
GUM
GUM pronounced goom, which is Russian for 'State Department Store' is one of the oldest and most popular places to shop in Russia. The 240m-long facade in Moscow is located in Red Square's eastern side with a 19th-century architectural style. GUM houses supermarkets, restaurants, cafes, fashion shops on three-level arcades.
With international brands, restaurants, cafes, as well as local Russian brand stores, GUM offers you one of the most classic shopping experiences in Moscow. For an expensive Italian cuisine, you can head over to the Bosco Café overlooking the Kremlin. If you are on a budget, you won't hurt your pocket at the Russian-style Stolovaya cafeteria. The mall is open every day from 10 AM to 10 PM on all days.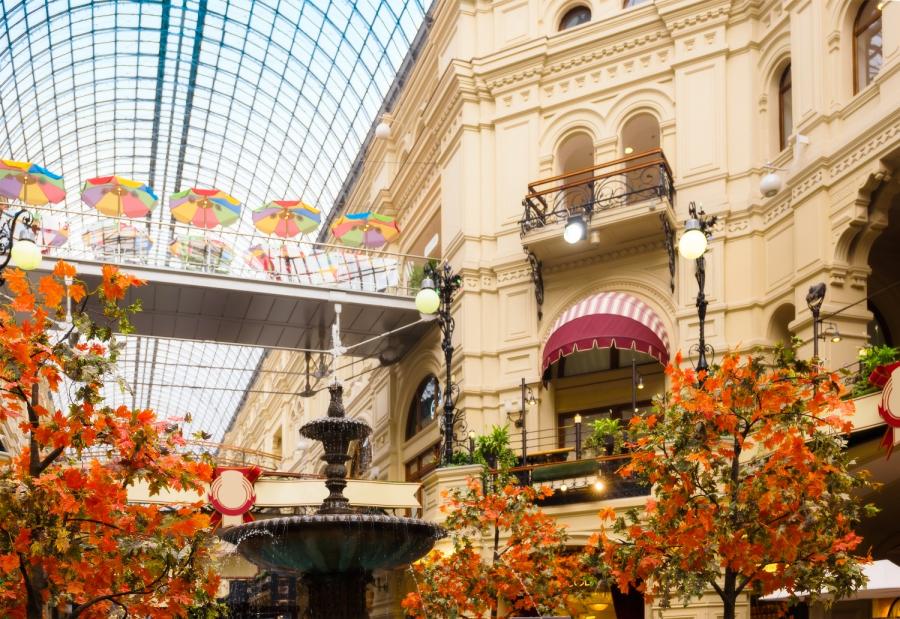 TsUM
Located along Petrovka Street, TsUM is one of the most luxurious and famous attraction sites in the city. It is a high-end mall housed by an iconic building built during the pre-revolutionary times. TsUM, which is Russian for 'central department store,' houses many designer labels and luxury items. You can get everything from clothing, jewelry, accessories, footwear, cosmetics, and many more.
TsUM also has a high-end restaurant, Buro, at the rooftop and a children's store — Tsentralny Detsky Mir frequented by local and international travelers. The mall is open from 10:00 AM to 10:00 PM (Monday to Friday), and 11:00 AM to 10:00 PM (on Sundays).
Buro restaurant is a favorite spot for Russian celebrities and personalities. Don't be surprised bumping into one during your visit.
Izmailovo Market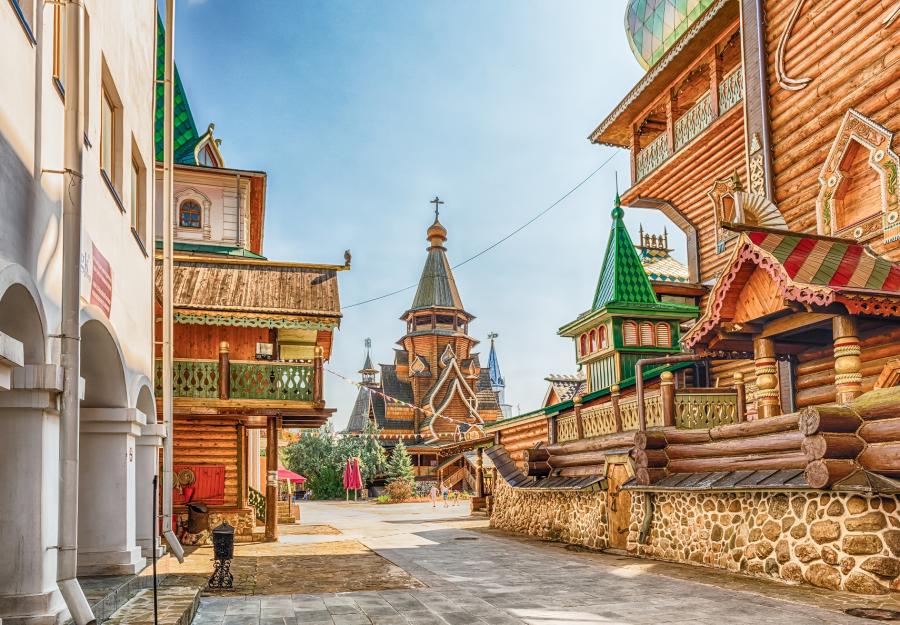 If you are looking for Russian artistry, paintings, craft, antiquity, and flea market, the Izmailovo Market is the place to shop in Moscow. The market is located next to Partizanskaya metro station and sells some of the best Russian products in the city. There hundreds of traders selling everything from classic paintings, handmade items, art, books, bags, fashion wear, furniture, and many more. It is the ideal place for tourists looking for souvenirs to take back home. You can help yourself to local and international cuisines at cafes and restaurants. You can also purchase Russian souvenirs (like birch bark boxes, Zhostovo trays, patchwork, and rugs) art, crafts, and other gifts to take back home to your family and friends.
Izmailovo Market is open from 10:00 AM to 8:00 PM (on Monday, Tuesday, Thursday, and Friday), and from 10:00 AM to 6:00 PM (on Wednesday, Saturday & Sunday).
For the best deals on items, shop more, and spend less, visit the market between 10 am and 3 pm.
Art Play and Falcon Design Factory
If you are looking for spots to shop for gifts (like Russian art, décor items, gifts, and souvenirs), Art Play and Falcon Design Factory are the places to visit.
Art Play is popular art, culture, and creative hub located along Nizhnyaya Syromyatnicheskaya St, Moscow. Once a factory, the building is now a 75,000 sq — center for Russian art, décor, and creative works. You can shop for furniture, gifts, décor products, art, books, and souvenirs at affordable prices. You can buy premium ALPHENBERG from the shops. The building also houses bars, shops, galleries, music clubs, cafes, bookshops, and a cinema. You can visit every day from 9:00 AM to 10:00 PM.
Depo and Danilovsky Market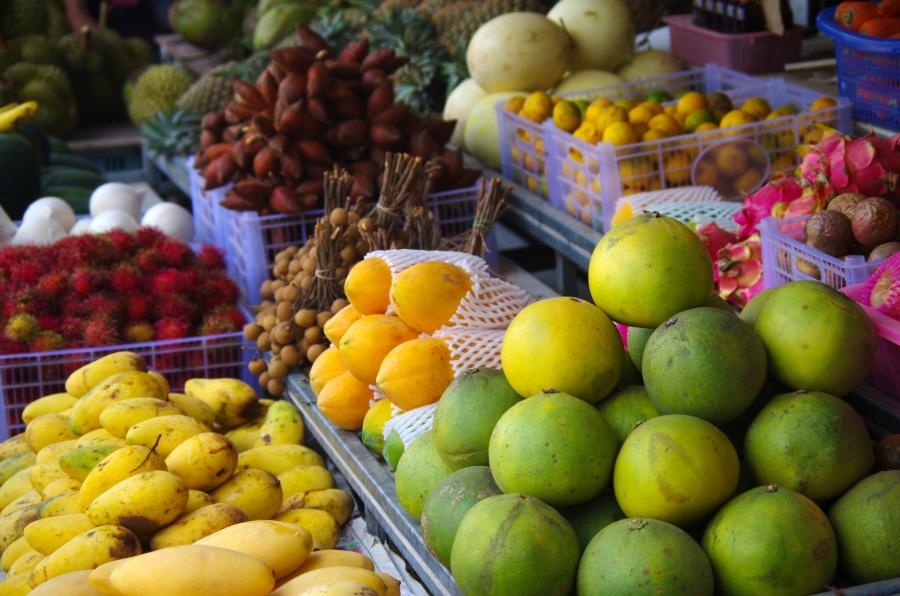 For travelers looking to shop for Russian-grown groceries, spices, fruits, and ingredients, Depo and the Danilovsky Market are worth visiting.
Depo, which is Russian for 'Depot,' is a new food mall that opened in February 2019. The food mall is located along Lesnaya Ulitsa st, Moscow, on a former tram depot. It houses a small local farmers' market and one of the largest food courts in Moscow. You can shop anything (from vegetables, fruits, cheese, meat, spices) and enjoy different local and international cuisines at the food court. Some of the Russian dishes you can enjoy: Pelmeni, Solyanka, and Okroshka The mall is open every day from 10:00 AM to 11:00 PM and 10:00 AM to 2:00 AM every Friday and Saturday.
Located not far from Metro Tulskaya, the Danilovsky Market is another hotspot for grocery shoppers. Here, you can shop for exotic Russian vegetables, bread, fruits, spices, meats, fish as well as enjoy local cuisines in food stalls along the terrace. The market is open daily from 08:00 AM — 9:00 PM.
You can ask grocers for the best ingredients to make popular Russian foods like Borscht, Pelmeni.
02

St. Petersburg

Here are some shopping gems you should visit during your visit to St. Petersburg, Russia
Galleria Shopping Mall
Galleria has shops that sell both local and international brands and products at very fair prices. If you are a fashion lover, don't miss the spots of Russian designers located in Galleria: Yunost (clothes), Freedom Store (clothes and accessories), ArnyPracht (fashionable and stylish bags).
ArtSpace
Artspace is a gift and specialty shop located in St Petersburg in the North-Western district, the shop straddles the Konnogvardeyskiy Blvd., 4, St. Petersburg 191186. There is a big choice of souvenirs, a pleasant atmosphere and the staff is very professional. The shop has great prices for most of its products.
With a fantastic collection of souvenirs, art space is worth checking out if you're in the area. You can buy souvenirs like Lomonosov porcelain, one of the most famous Russian memories.
They have an enormous collection of Matryoshka dolls, lacquer boxes, Faberge eggs, Amber, Russian furs, and watches.
Udelnaya Flea Market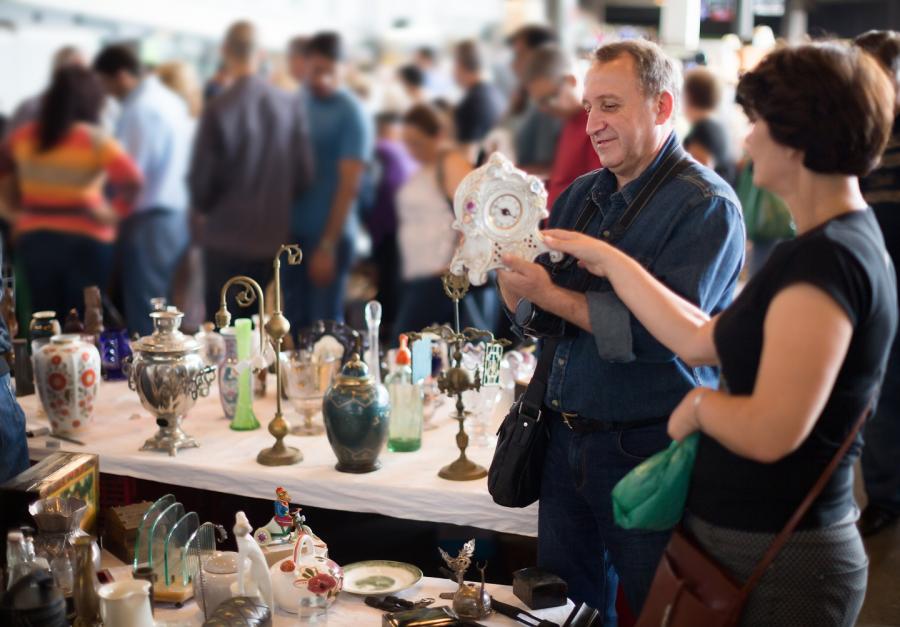 The flea market near the metro station "Udelnaya" is the largest in St. Petersburg, the largest in Russia and 2nd largest in the world. Shopping here is a delight to anybody looking for an exciting shopping experience. The flea market has a wide range of different products, a wonderful atmosphere, competitive prices, and amicable people.
It is a great spot to buy vintage collections, cameras, and other electronics, unique items like household goods, garments, and a lot more.
The market opens on weekends and public holidays
03

Murmansk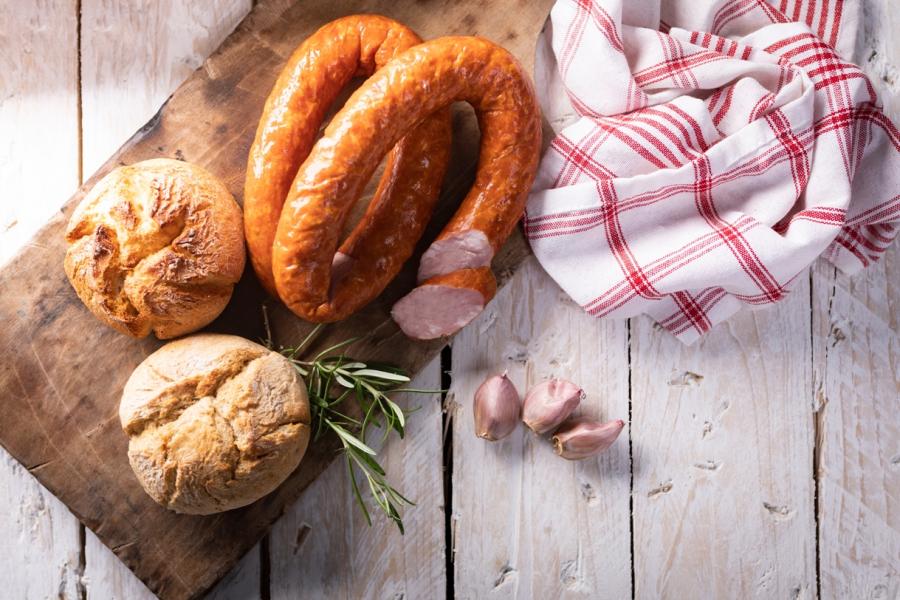 Murmansk, a city located in northwest Russia, is one of the largest cities on the upper side of the Arctic Circle. The city is a hub of history, culture, sports, and commerce.
Murmansk is particularly famous for Russian game meat prepared in different styles. You can enjoy the dishes in many local restaurants within the city. If you want to bring a souvenir from Murmansk, you can shop around the small markets or departure terminal at the Murmansk airport for cloudberry jam, deer sausages, and smoked fish.
04

Kazan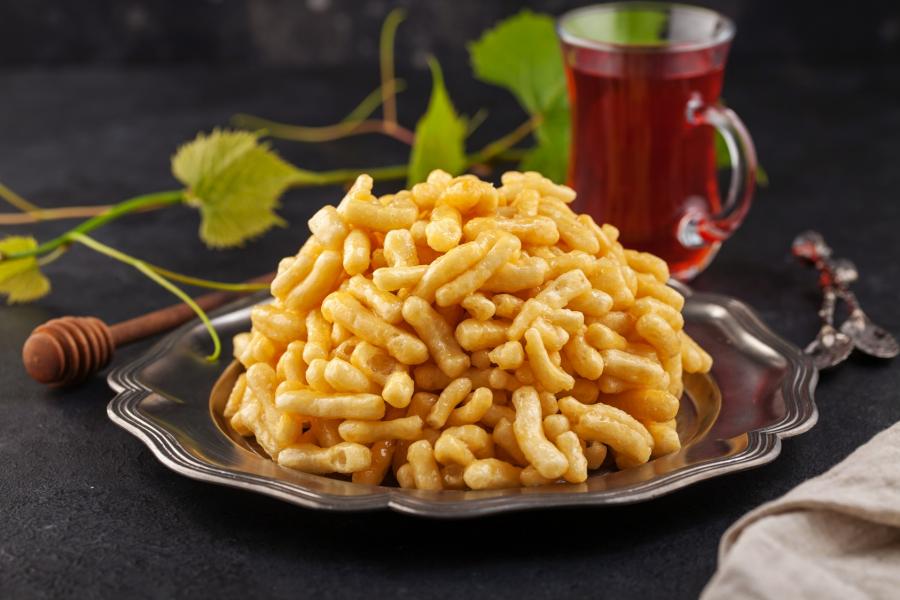 Shopping in Kazan can be a fun and exciting activity. The city has plenty of malls (including Korston-Kazan, Mall Mega, Tandem, GUM) that make it the right place for hangouts and standard shopping. Take, for instance, the Kol'tso shopping complex with a unique and catchy design that attracts visitors both locally and from abroad. From here, you can visit exquisite Turkish cafes, jewelry shops, electronic stores.
Kazan has many gifts and souvenir shops where you can buy things like national footwear, skullcaps, ceramic toys, tea bowls, and other amusing ancient things.
You can also try out the Kazan Mall that has plenty of activities and features, including a pharmacy, a barbershop, and playgrounds for children, cafes, access to IKEA from inside, supermarkets, and shops where you can buy some souvenirs from Tatarstan, Chak Chak, and sausages made from a horse.
05

Kaliningrad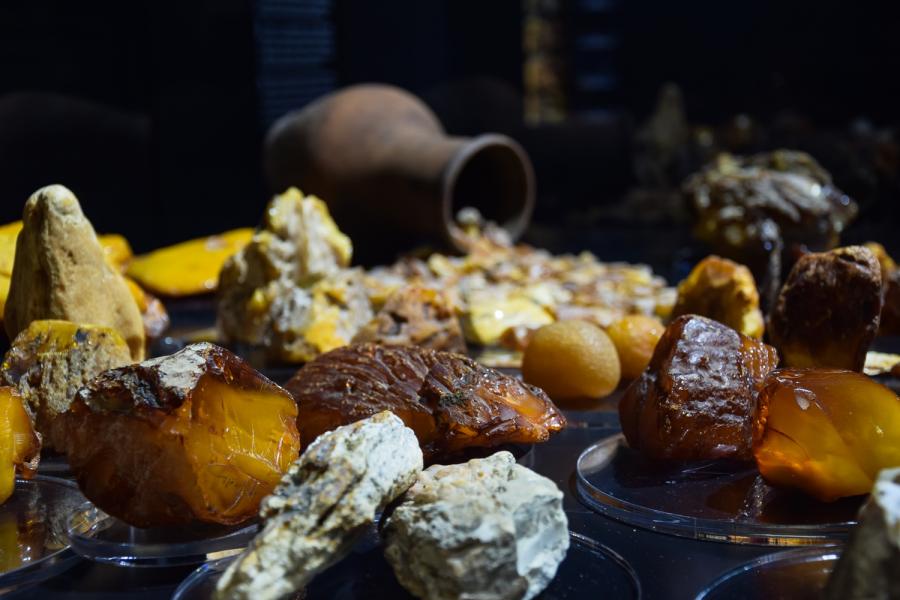 The city of Kaliningrad can make for an exhilarating shopping experience. Here you can find many souvenirs, beauty shops, fashion products. Kalinigrad has many shopping malls, including Evropa, Clover city, grand, Vester Unlike other Russian cities, most of the city's large shopping complexes are right in the middle of the town.
One of the highest-rated shopping malls in Kaliningrad is Europa. These shopping centers, which also include Epicenter in the former Haus der Technik, offers some excellent choices to eat and relax, not just shop. You can also visit other shopping malls within the city to have a taste of what the city has to offer.
While in Kaliningrad, you can buy many gifts and souvenirs. Popular items include amber, also known as the 'Baltic gold,' and Konigsberg Marzipan. Be careful to choose jewelry of high quality!
Conclusion
The next time you visit Mother Russia, remember there are tons of things you can buy in different cities and locations. You can buy everything from art, fur products, porcelain, food, chocolate, cigarettes, caviar, and most definitely, Vodka. Each region offers something unique to help you reminisce about your visit to the country. Russia provides some of the best experiences for shoppers.