Russia is famous for its diversity — as well as for hospitality. The best way to show someone true Russia is to bring home something special. Matryoshka, balalaika, and vodka are quite stereotypical presents. Let's see what else one may buy in Moscow as a souvenir.
01

Pavloposadskie shawls and scarves

It's really cold in Russia while in winter, so ladies here love to heat themselves up. The best way to do it is to buy a woolen shawl made in Pavlovsky Posad, the town not very far away from Moscow. It is considered to be a traditional Russian trade. Woolen shawls and scarves are being made there from 1795. A nice wide shawl with a beautiful original pattern on it which is typical Russian, may be used like a blanket. It's nice to cover oneself up with it sitting in the armchair, watching movie, reading a book, or sipping coffee or tea. The Pavlovsky Posad manufacture produces scarves for men as well. They can be bought through the Internet, or in branded stores, which there are many in Moscow. One of them, for example, is located close to the Chekhov theatre in Kamergersky side-street.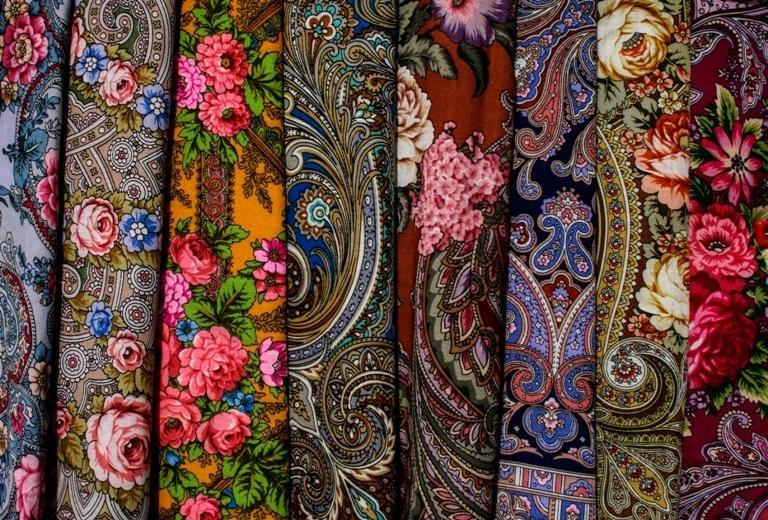 02

Belyovskaya pastila

This souvenir will amuse sweet tooths. It had been being made from the 19th century in the Belyovo town near Tula. This is a very special kind of Russian confection. Though it's called 'pastila', it's not a marshmallow style delicacy. Belyovskaya pastila is made of dried apples. After they've been dried, they are being mixed with egg-whites and sugar and whipped. Belyovskaya pastila reminds of a cake, although has a taste of apples, slightly sour. It's considered to be a natural product, and it's not of average price. You can buy this kind of sweet at branded stores, or in some other places across Moscow. One of the stores is located in the very center of Moscow — in Pyatnitsky side-street, close to the Novokuznetskaya metro station.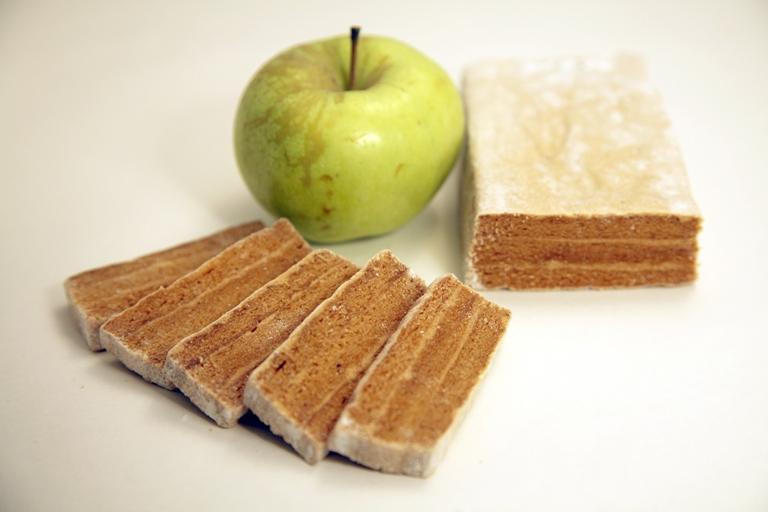 03

Cheburashka toy

Cheburashka is a protagonist of popular Russian children's books and animated films, as well, created by children's writer Eduard Uspensky. It is a funny and nice creature with very big ears, similar to the bear, but still very unique. He is a friend of Gena the Crocodile. Cheburashka has been a mascot for Russian Olympic team four times. He became very popular in Japan when the animated series were shown in Japanese cinemas. When going home from Russia, you may buy any kind of Cheburashka, but the best choice is a soft toy. One may order it through Internet, or buy in the famous 'Detsky mir' chain of stores with goods for children. But first it's better to check the website and availability.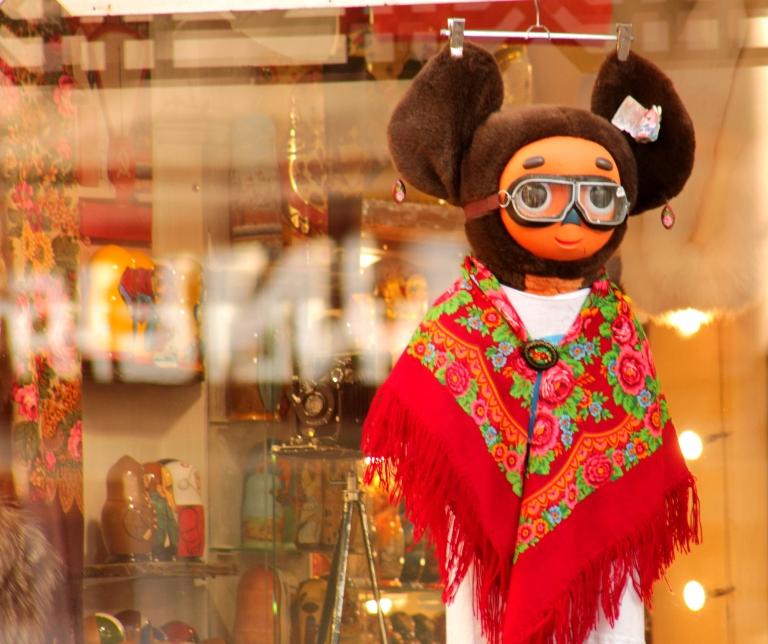 04

Clothes with Russian symbolism

If you want to bring a present for a person you know very well just buy some clothes for them. When Russia held famous Winter Olympics in Sochi two years ago, in 2014, the clothes with official logo became extremely popular not only among foreigners, but among Russian people as well. It was produced and licensed by Russian company Bosco. In Bosco branded boutique for example in the GUM department store even Sochi 2014 mascots soft toys leopard bear and hare were sold. Now one can still buy clothes with Olympics logo through the Bosco website, or in person in their branded stores. One of them is located in the beginning of Tverskaya street.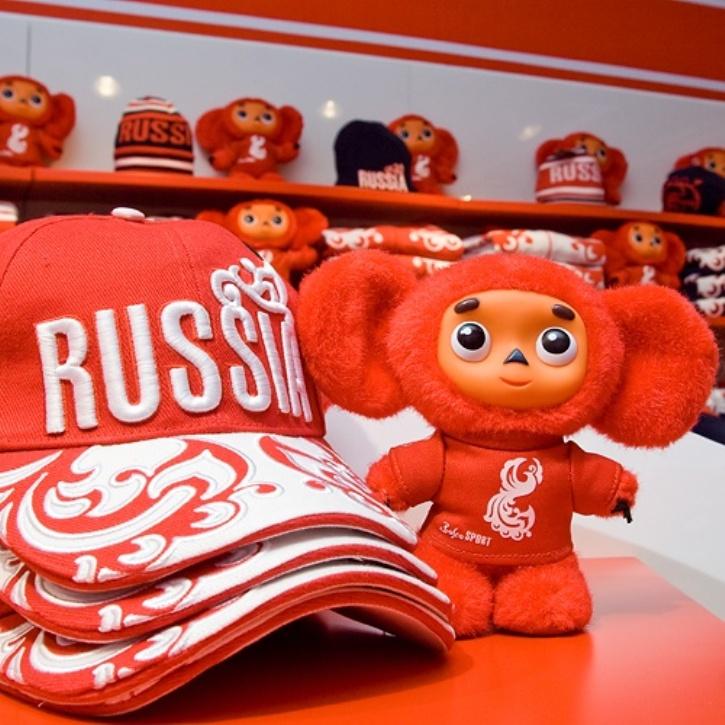 05

Gzhel

If you're not afraid to bring some fragile things from Russia, please pay your attention to Gzhel. It is a traditional type of Russian ceramics, derived from the village of Gzhel, located in the Moscow Region. I bet that those who know famous Delf pottery will say that Gzhel is very much alike. Yes, it's true, Gzhel also has blue-on-white type of decoration. And it's not only plates, it's some kind of toys, and figurines as well. It's really an exquisite type of present which will remind Russia and its craftspeople. You may buy original Gzhel pottery in the center of Moscow, in the 'Mir Gzeli' shop located on Kozhevnicheskaya street. You may even find designer pottery there. They are not cheap, but worth it for sure!