It is a very famous train because it took the Communist party at times of the Soviet Union at the route Moscow-Saint Petersburg (former name Leningrad). The first ride on the train was on July 9th in 1931. This train is called the trademark of the railways in Russia. The special fact is that they play a scheme song at the time of its arrival at the train station.
Inside of the train, you will find aboard restaurant, seating carriages in the second class, sleeping carriages in the first-class plus two VIP carriages with four 2-berth compartments.
The view into a second class compartment: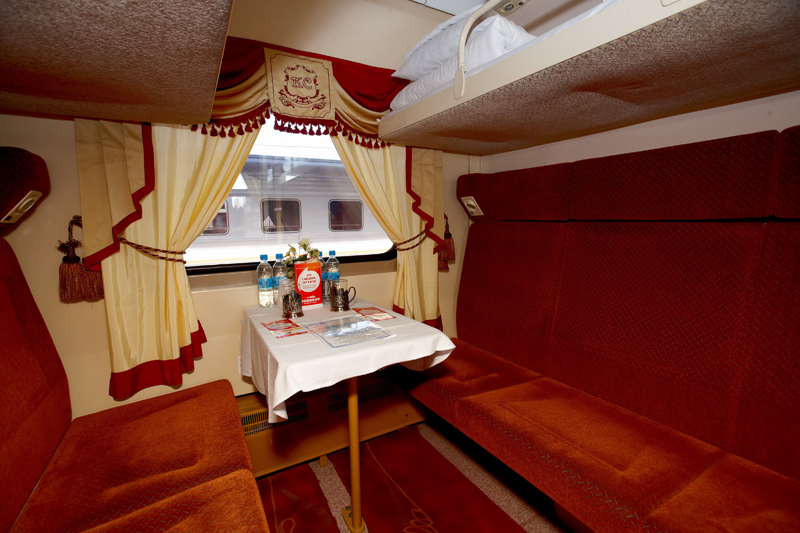 The view into a first-class sleeping carriage: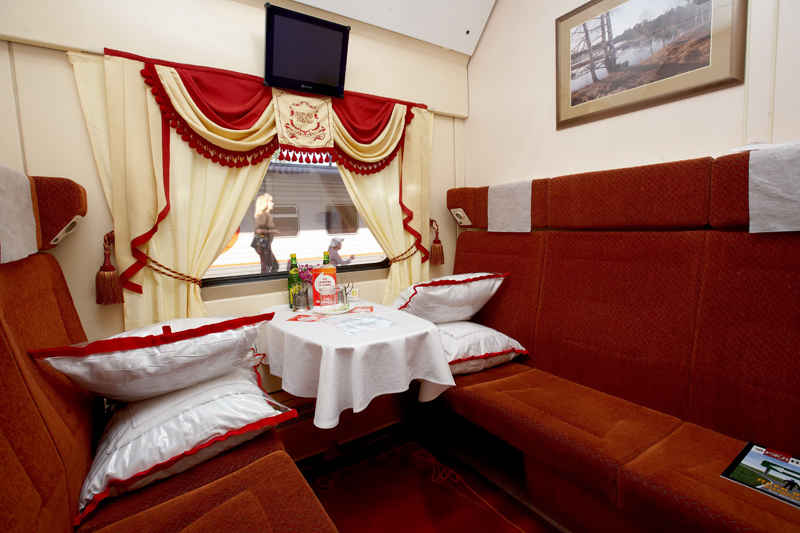 The view into a VIP carriage which is modern designed: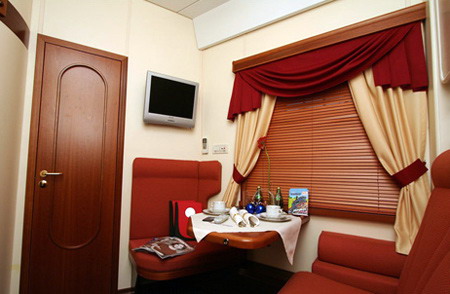 In the Red Arrow is only eco-friendly the material used, also for decoration. The VIP carriages are very silent and always have fresh air. During the winter it provides systems for heating. It contains a low berth and a flip-top sleeping berth, adjustable table, an LCD TV, a CD and DVD player, a plug socket 220 (made for any computer or household), a button to call the conductor, a bathroom with floor heating, a separate shower, eco-friendly toilets (usable during train stops), and a touch mixer faucet. If you want to sit together with your friends for some drinks or foods you can do so in the bar equipped with a TV, radio. A personal hygienic the kit is included in the ticket price of the VIP class (comb, shoehorn, wet wipes, disposable dental kit, a sponge for shoes, slippers, shaving kit, sewing kit, shampoo, hair conditioner, soap, shower gel, shower cap, loofah, bathrobe), as well as bedclothes and towels and coffee & tea.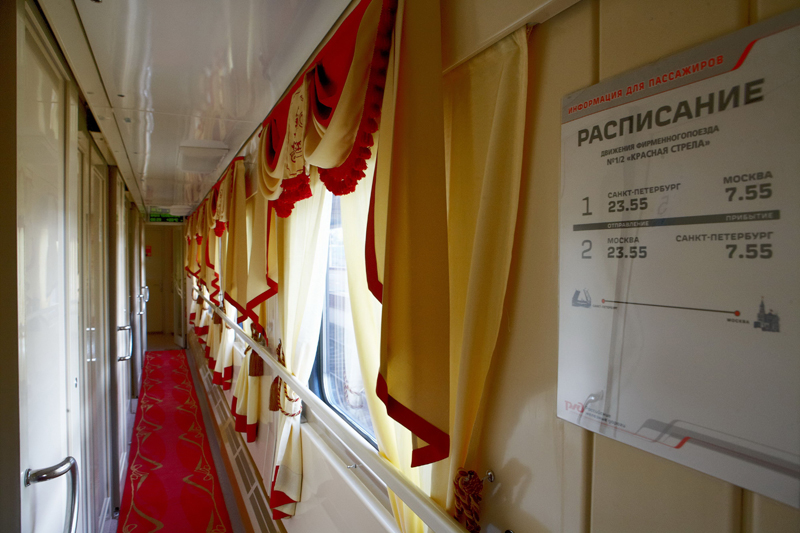 The board restaurant offers European standards since 1996. You will be served outstanding dishes: the Vagres salad-cocktail, the Gloria chicken breasts, baked with oranges, the Fantasy dessert, prepared from fresh exotic fruits and wine.
It is always possible to order the food in your compartment.