10:00 AM

Ruskeala Mountain Park
2 hours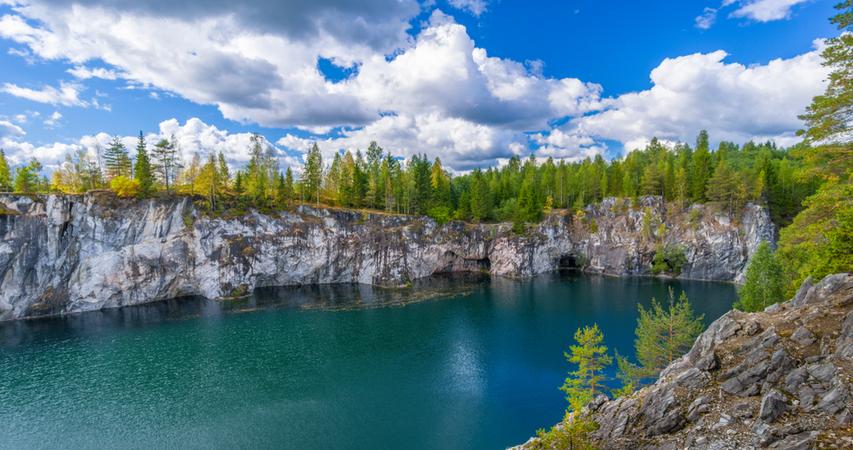 The trip starts in the Ruskeala Mountain Park, the main site of Karelia, and its landmark: the Marble Canyon Lake, with crystal clear water and marble banks, which were used for building the architectural masterpieces in Saint Petersburg. If you want to see more, you can opt for off-the-beaten-track routes and enjoy the views of Monferran lake, Italian Marble Quarry, abandoned marble factory, and various picturesque lookouts.
12:00 PM

Underground Lake
2 hours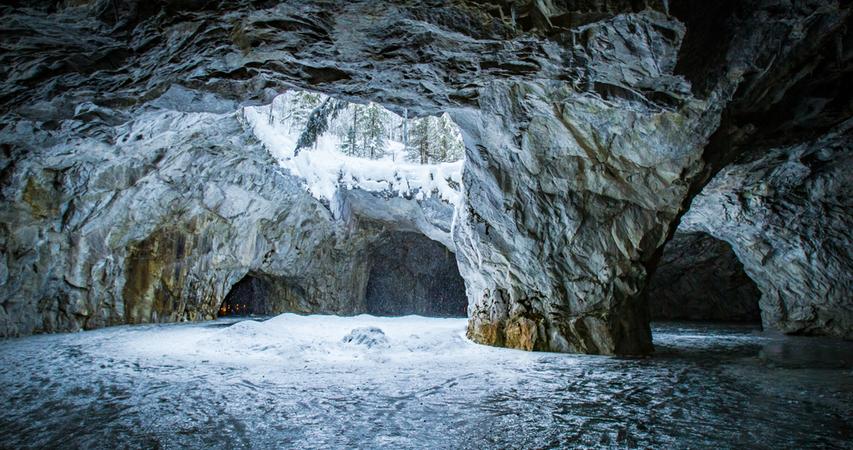 Another famous landmark of Ruskeala is an underground lake; this route was unknown until 2017, and today it is one of the most visited tourist sites in Karelia. The visit lasts for approximately an hour; you will visit Ruskeala caves with multicolored lights, a column hall, and the underground lake as a cherry on pie at the end of the route.
02:00 PM

Ruskeala Waterfalls. Departure Transfer
2 hours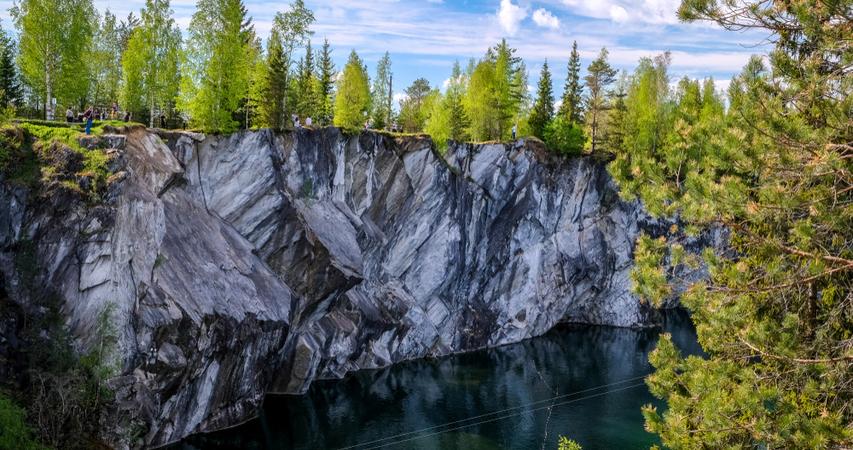 After lunch, you will head to Ruskeala waterfalls Akhvenkoski; the place is famous not only for breathtaking views but is also familiar to many Russians by popular Soviet Movies.
After the tour, you can visit a fish and a souvenir shop, where you can purchase handmade items from Karelian craftsmen.