day 1

Arrival. City tour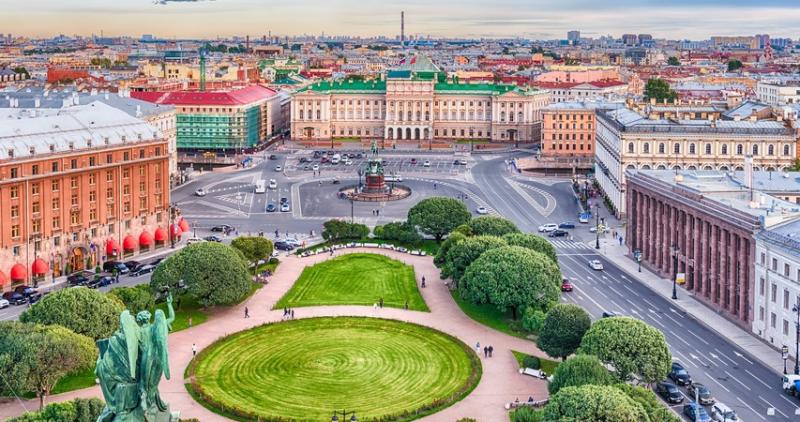 Your guide will meet you upon arrival in Saint Petersburg and take you directly to your hotel. You can order optional tours in the afternoon: a night boat trip in summer, or book a table in a cozy restaurant.
day 2

City tour of Saint Petersburg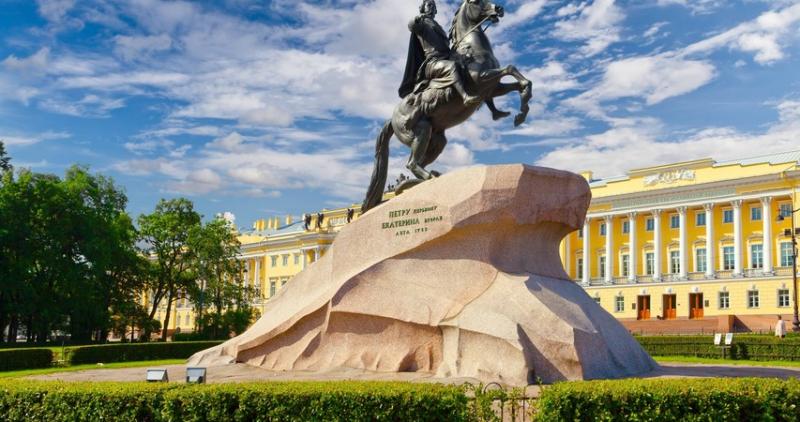 The city tour of Saint Petersburg is a partly-walking, partly car trip around the most famous spots: Palace Square, best architectural monuments, Nevskiy prospect, Spit of Vasilievskiy Island, and more. During the city tour, you will have time to visit souvenir shops or try Russian cuisine in restaurants with picturesque city views.
day 3

The Hermitage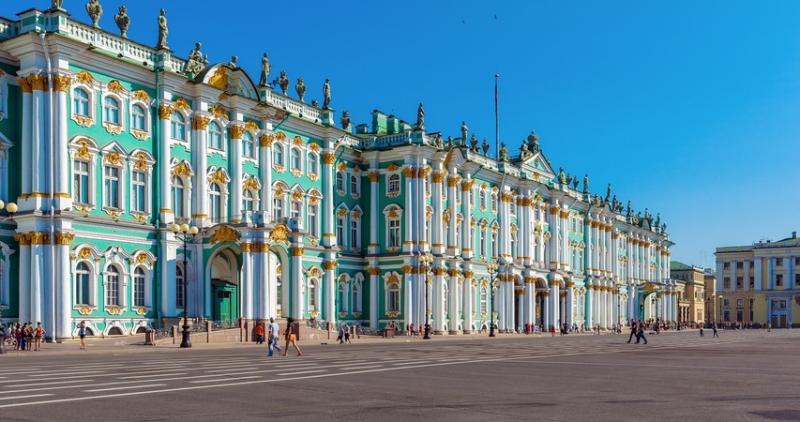 The Hermitage is the largest art collection in Europe located in the Winter Palace, the former tsar's residence in the very heart of Saint Petersburg. The guide will show you the most significant items within the three hours of the tour.
day 4

Peterhof: Lower Park and Palace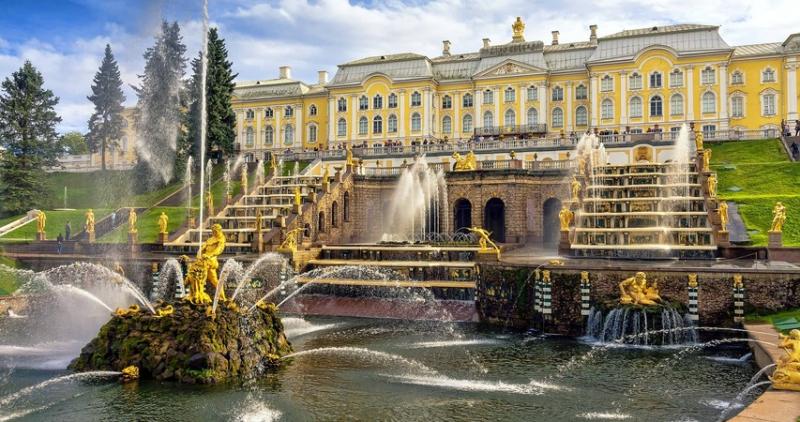 Today your trip will be dedicated to a famous suburb of Saint Petersburg: Peterhof with its Lower Palace and splendid fountains all around the place, and the Great Palace, a summer residence of the Emperor's family.
day 5

Train to Petrozavodsk. City tour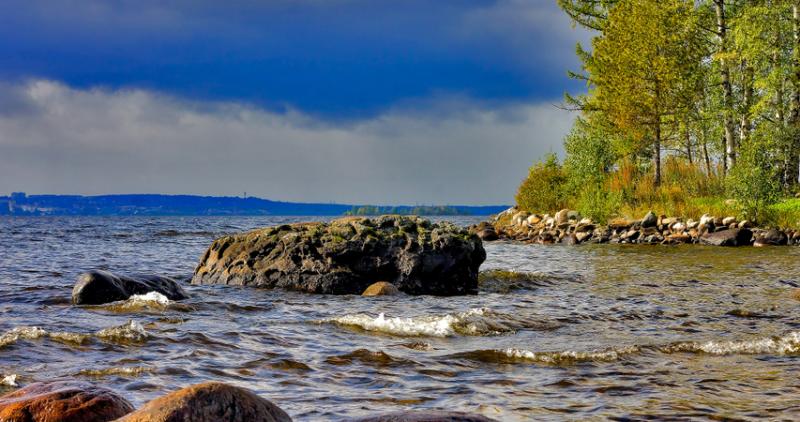 Your driver will meet your early today: the train to Petrozavodsk, the main city of Karelia, departs at 06:32. At noon, the local Karelian guide will meet you at the railway station. You will walk around the beautiful Onega Lake embankment, and watch Petrozavodsk during a city tour.
During your spare time, you can have a rest at your hotel, visit a spa center, or explore the city on your own.
day 6

Ruskeala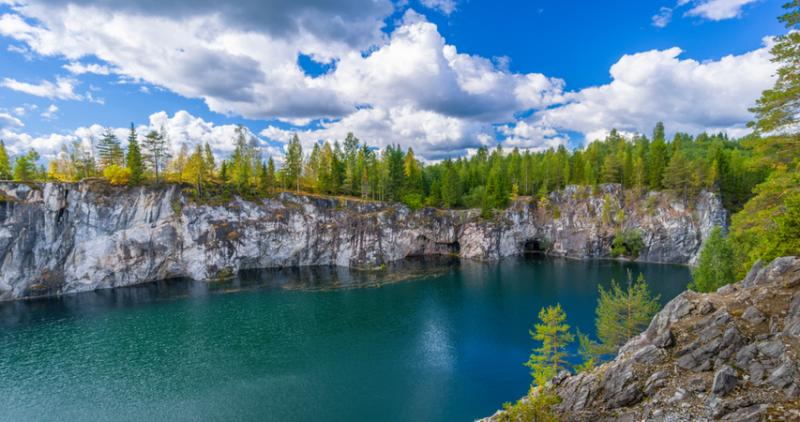 Today you are going to visit the Marble Canyon, in a mountain park called Ruskeala. It is a place with unique nature and landscapes. You will walk around the Canyon and visit the Ruskeala caves, and after a tour you will try Karelian local cuisine.
day 7

Kivach Waterfall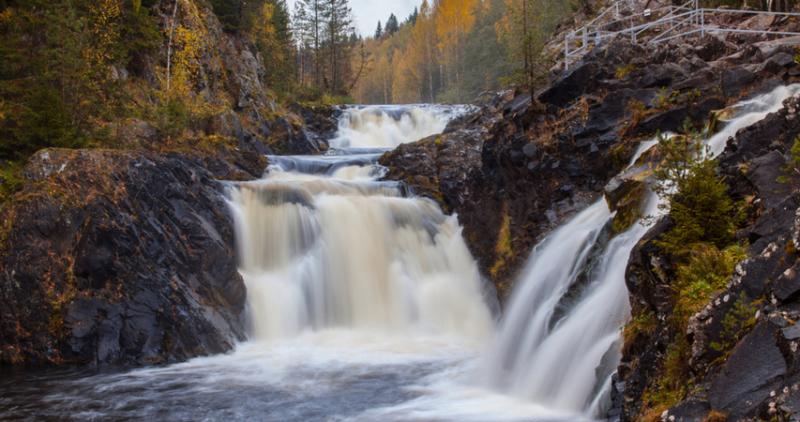 Kivach Waterfall is one of the largest flat waterfalls in Europe and it is one of the must-see spots in Karelia. You will also visit the nature museum and admire the arboretum with a great collection of Karelia trees.
At 18:00, you will take a return train to get back to Saint Petersburg.
day 8

Departure transfer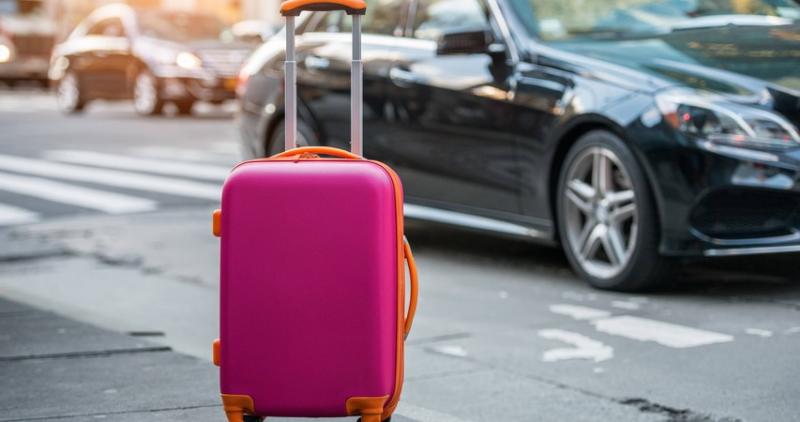 Your driver will take you to the airport; if you have time, you can book optional tours, for instance, a boat trip of the rivers and canals of Saint Petersburg, or a visit to one of the famous suburbs like Pushkin or Pavlovsk.
See you next time!