10:00 AM

Arrival. Panoramic City Tour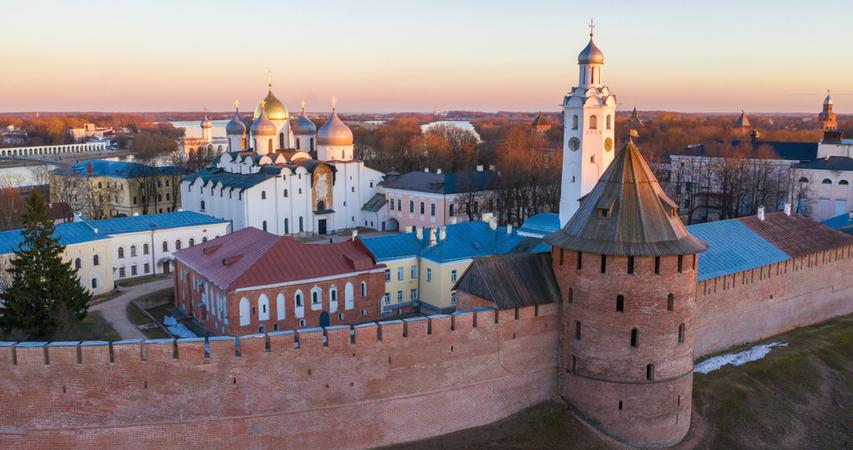 Your guide will meet you at your hotel or the railway station if you arrive by train and want to have a one-day tour with a departure on the same day.
You will start with a panoramic city tour and see Yaroslav's Court, the main square, the cozy streets of the Old Town, and the other sites.
11:00 AM

Novgorod Kremlin
1 hour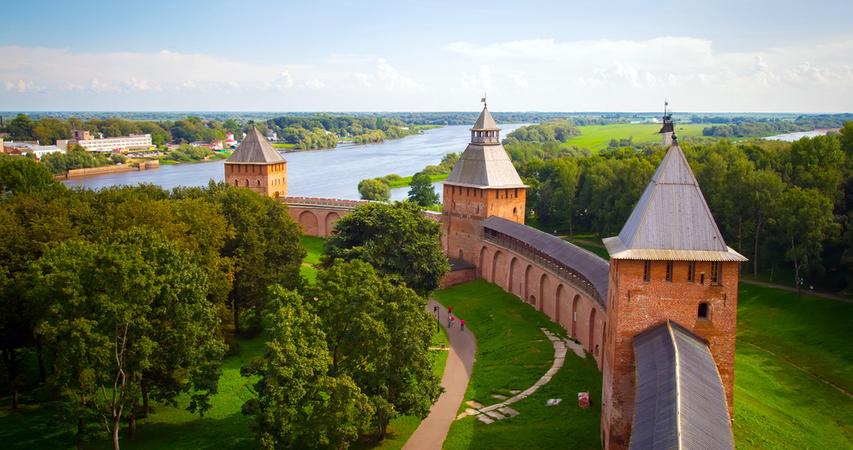 The main Novgorod's attraction is the Kremlin that remained from 1044. It has multiple churches around its territory and is located on the Wolchow bank. It has a great view. Suppose you ascend one of the Kremlin Towers. In that case, you will see picturesque scenery, so it is a beautiful combination of nature breakaway, historical insight, and a cultural acquaintance with ancient Russia.
12:00 PM

Vitoslavlitsy Museum of Folk Wooden Architecture
2 hours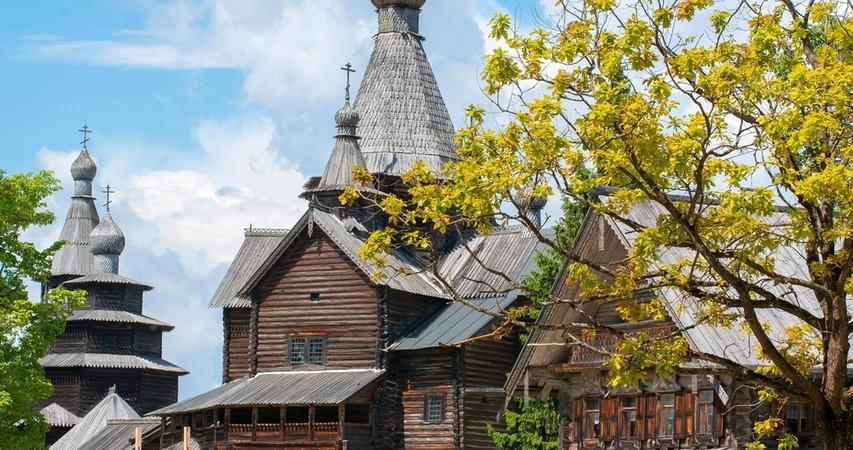 Vitoslavlitsy is a unique open-air museum designed in a style of a genuine Russian traditional wooden village. It is an excellent collection of wooden churches and houses architecture taken from all over the Novgorod region.
02:00 PM

Sofia Cathedral
1 hour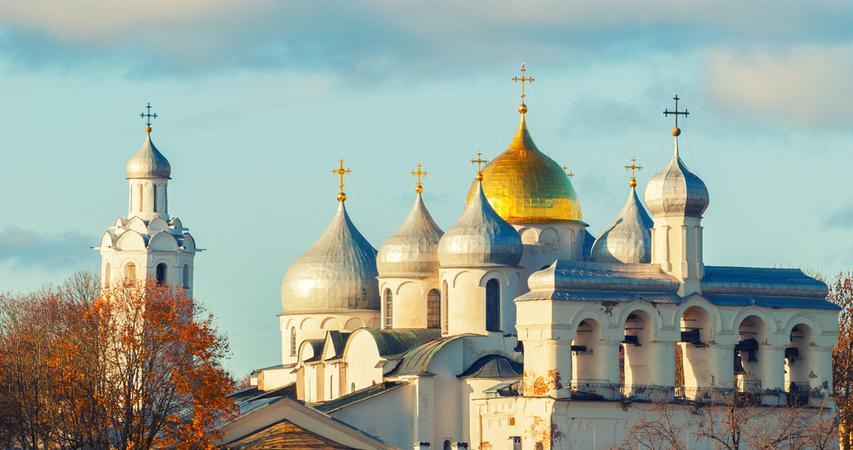 Our trip will finish in Sofia Cathedral — the gem of ancient Russian architecture and the oldest cathedral in Russia.