The State Art and Architectural Palace and Park Museum «Gatchina» is a Museum-Reserve, located in the town of Gatchina, Leningrad Region. The Museum-Reserve covers an area of ​​146 hectares. In 1765, Catherine II bought the Gatchina manor and bestowed it on Count G. Orlov, in gratitude for his participation in a palace coup, in which Catherine became empress. Since this period, the history of the palace and park in Gatchina begins. Antonio Rinaldi became the chief architect.
According to his project, there was built the Grand Gatchina Palace, which combines elements of the Russian country house and English hunting lodge. There was created the English style park, which corresponded to the last achievements of landscape art of that time. It was the first landscape park in the history of Russian park creation. There were built artificial islands, the Eagle Column, the Cesme obelisk, the octagonal pit, the «Echo» Grotto, and wooden bridges in the park. There was also laid out a large menagerie for hunting. After the death of Count Orlov in 1783, Catherine II bought the Gatchina Estate from his heirs and gave it to her son — the future Emperor Paul I. Vincenzo Brenna became then the chief architect.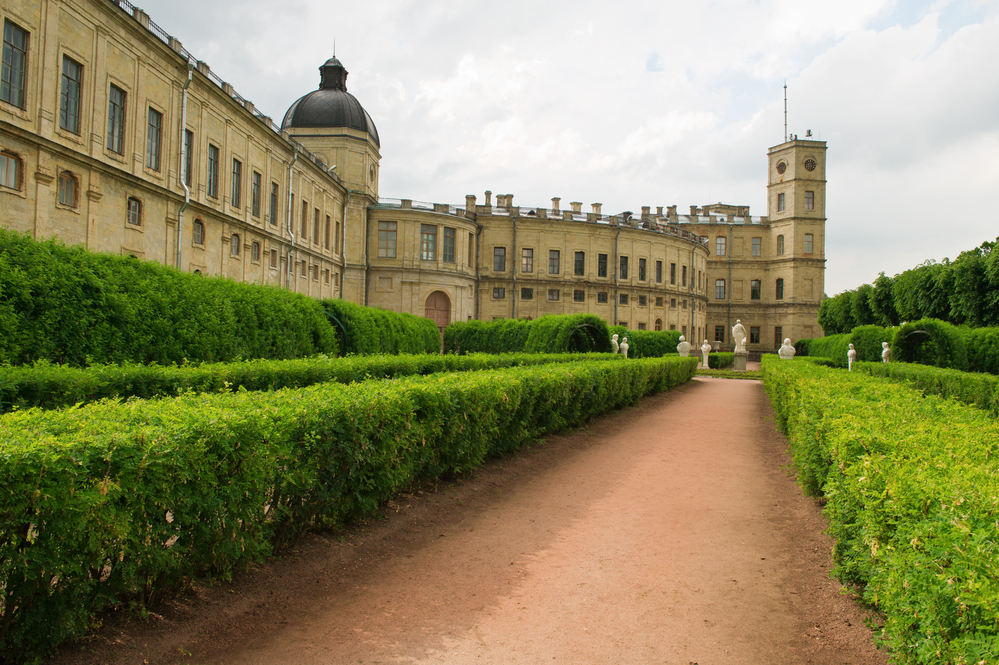 The regular gardens and the Sylvia Park were created by the garden master James Hackett. The Pavilion of Venus was built on the Island of Love, and not far from it — the Birch House and the Mask Portal. At the entrance of the park, there were built Birch, Admiralty, Animal, and Sylvia Gates. There was also constructed the Forest Greenhouse, the Farm, the Eagle Pavilion, and other buildings. In 1795, the reconstruction of the Grand Gatchina Palace began, and in 1798, there was built the Priory Palace by architect N. Lvov. By architect A. Zakharov, there were built the Humpbacked Bridge, the Cold Bath, and the Poultry.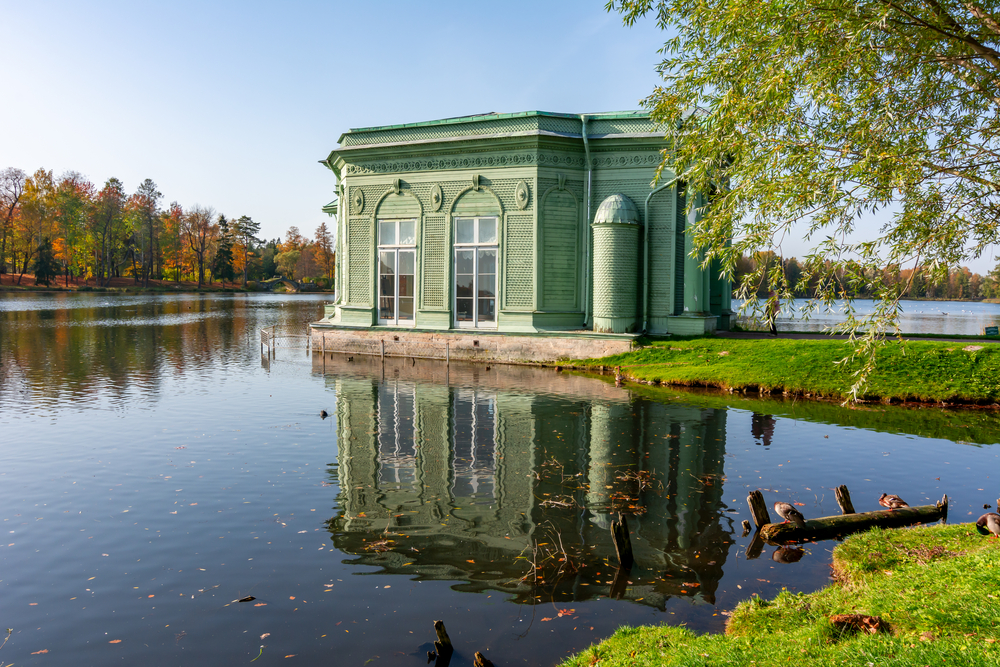 In 1828, Nicholas I made ​​Gatchina his headquarters during the spring and autumn maneuvers in the Red Selo. And in 1844, the renovation of the Grand Gatchina Palace began by architect R. Kuzmin. May 19, 1918, the Gatchina Palace was opened to the public as a museum. During World War II, the Palace and Park Ensemble suffered. The Palace and many park pavilions were burnt, the parks were cut. After the war, the restoration work began in the park. Many park facilities were restored. The first rooms of the Palace were opened to the public in 1985. Currently, the restoration work is continued in the Palace. In 2009-2010, the bridges were restored in the central part of the park, and there was opened after the restoration of the Pavilion of Venus.