Specially built as an imperial capital ad exemplum of great European cities, Saint Petersburg has a unique ambiance that is nowhere else to find. It is still referred to as the cultural or Northern capital. Its palaces, museums, theatres, distant suburbs, and parks are renowned pieces of the world's cultural heritage. Its founder Peter the Great, aimed it first and foremost as a port city, opening an outlet for Russia to the Baltic Sea and the countries of Europe and introducing Russia to the rest of the world. Over the course of many years, a window in Europe has developed as a center of vital ties between East and West, Europe and Asia, both a birthplace and a second home for the world's traditions. Nowadays, Saint Petersburg combines its fascinating Russian heritage with European traditions.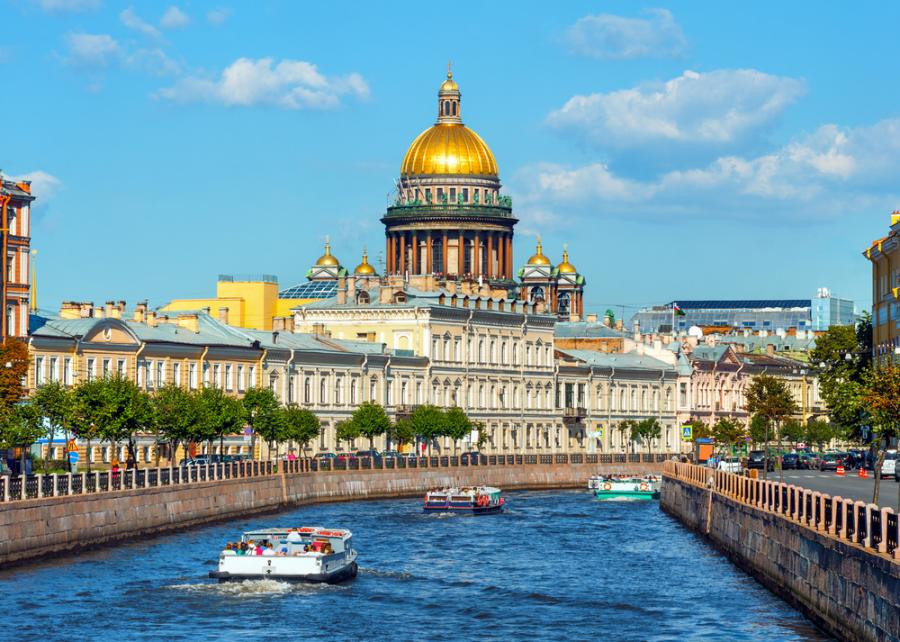 In summer, in June, when White Nights with legendary midnight sun descend over the city, Saint Petersburg is plunged into an intriguing and exotic mood. In autumn, the city's parks strike by bright colors and various tints, and in winter Saint Petersburg takes on a new romantic quality as snow covers its famous landmarks in an icy blanket. Spring reawakes the city's life and fills the air with sunlight and joy as the last winter ice flows dramatically down the Neva River and out into the Finnish Gulf.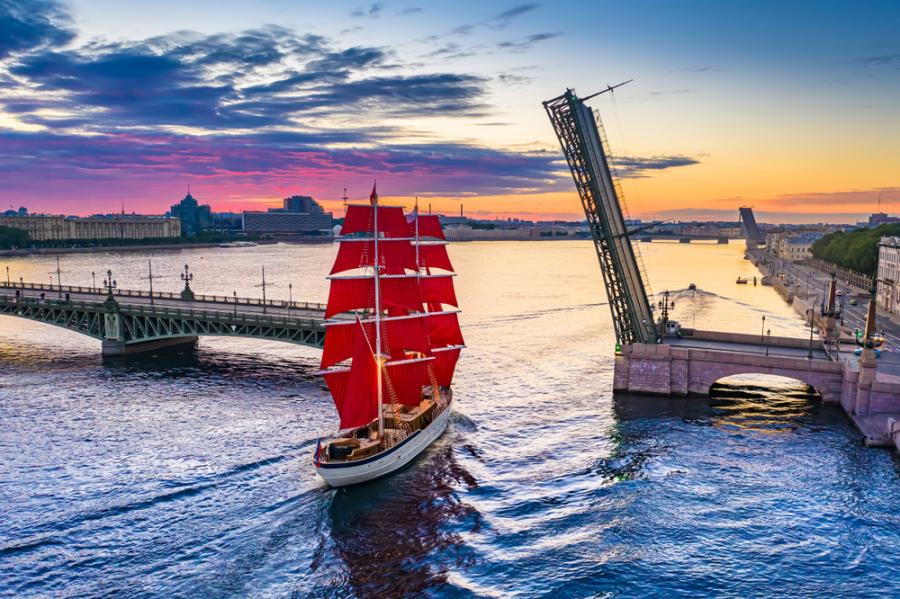 The city of Saint Petersburg is known as the cultural treasure house of Russia, and it is often referred to as an Open-Air Museum. There are more than 140 museums and around 100 theatres in Saint Petersburg. Such highlights as the Hermitage and St Isaac Cathedral are located in the city.
Known in Soviet times as Leningrad, Saint Petersburg is strategically located at the head of the Gulf of Finland on both banks of the Neva River and on the islands of its delta. Russia's second-largest city is a major seaport, rail junction, and industrial and scientific center of the Northwest Region. The city`s seaport is one of the largest in the world. One of the most important river port figures stands at the end of two artificial waterways, the Volga-Baltic and the White Sea-Baltic. The city's diverse industries include shipbuilding, metallurgy, oil refining, printing, woodworking, food and tobacco processing, machinery, electrical equipment, chemicals, pharmaceuticals, and textile.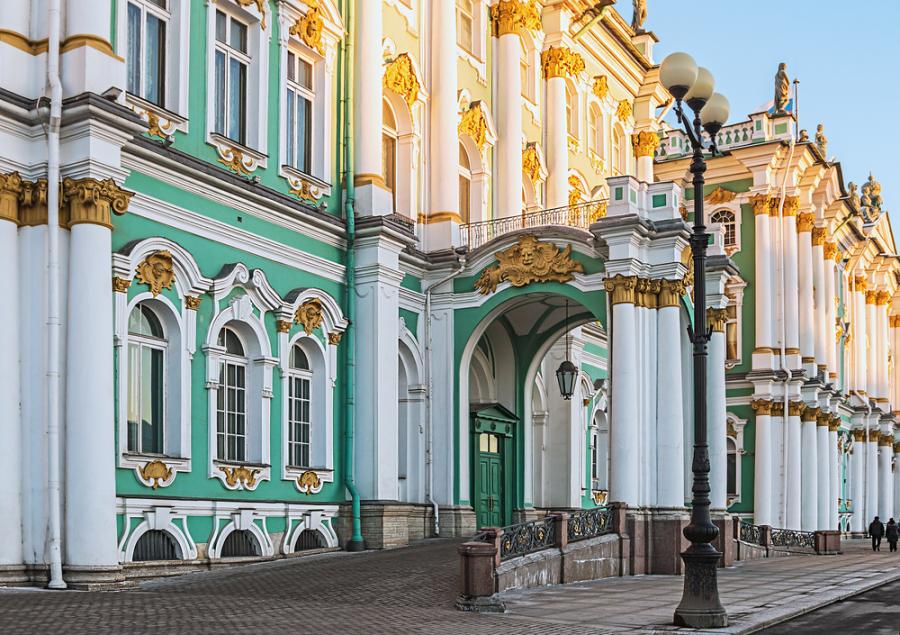 By right, Saint Petersburg is considered one of Russia's political, academic, and cultural life centers. With the arrival of the twenty-first century, a new page in Saint Petersburg's history was opened with the 300th anniversary of the city's founding conducted in 2003. In preparations for the celebrations, more than 130 objects in and around the city have been renovated. This new century in the city's chronicles will be dedicated to reinforcing the city's status as a world center of culture, arts, and tourism.