Pavlovsk is an outstanding Palace and Park Ensemble, a monument of Russian architecture of the XVIII and early XIX centuries, including a presidential decree in the list of protected national heritage sites in Russia. The State Museum-Estate is visited annually by more than 1.5 million tourists. Pavlovsk is also included in the list of cities under the protection of UNESCO. Prominent architects, decorators, and painters of the XVIII-XIX centuries were involved in its creation: C. Cameron, V. Brenna, A. Voronihin, G. Quarenghi, C. Rossi, P. Gonzaga, etc. Pavlovsk was built as a summer residence of Emperor Paul I and his family.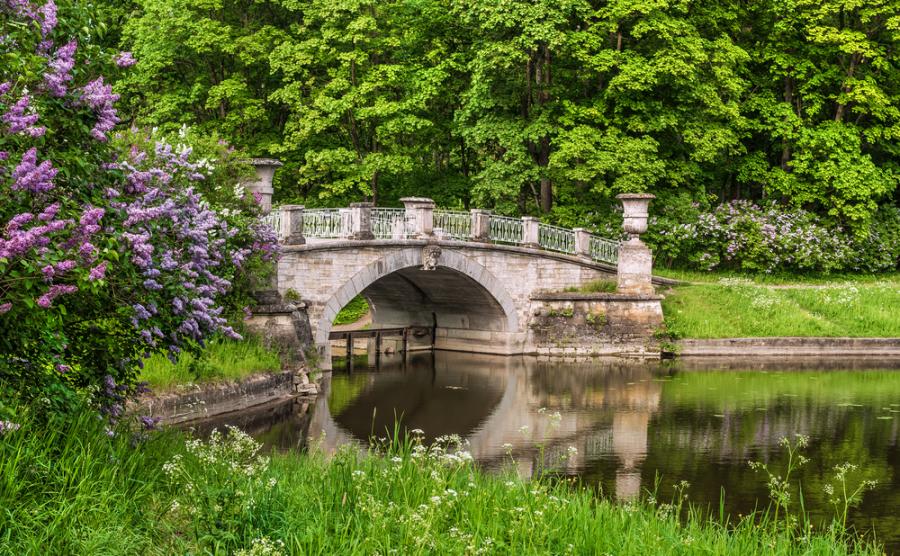 The Pavlovsk Park is one of the largest in Europe, with an area of ​​600 hectares. Pavlovsk Park, since its creation, is known as the best-landscaped park in the world. It is the only country park, which has been open to the public for the past two centuries. Since the XIX century, there is a tradition of musical concerts, which continues nowadays. The dominant of the park is the Pavlovsk Palace, built on the bank of the Slavyanka River. The Pavlovsk Palace is visible even from the most remote parts of the park. The general scheme of the building resembles a Russian country estate: the open colonnade is attached to the main building.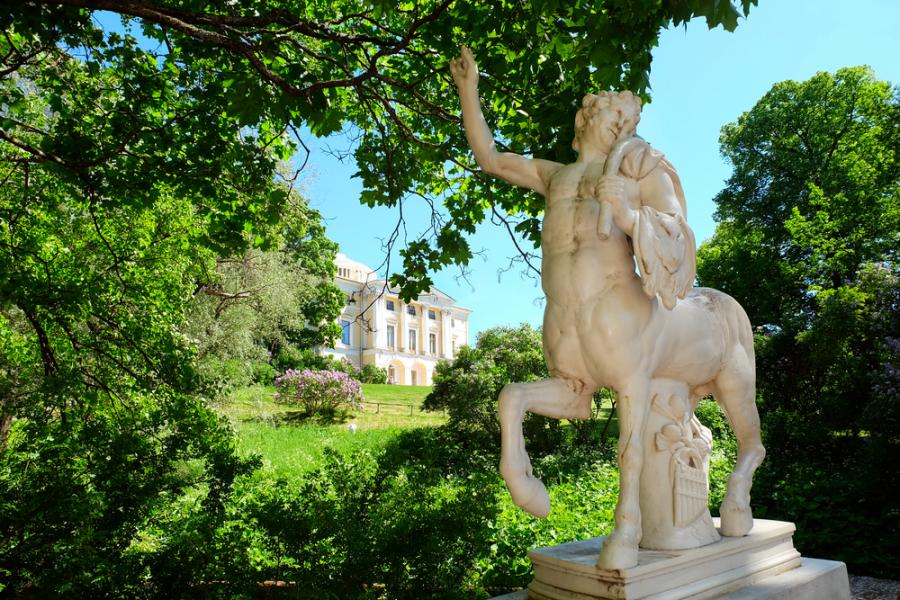 The lobby of the Pavlovsk Palace is decorated with Egyptian statues. The palace's main facade was framed by the semicircular galleries and wings surrounding a vast front yard. In 1872, there was set a monument to Paul I in the center of the front yard. This composition is very similar to the square in front of the Palace in Versailles, with a monument to Louis XIV. During World War II, many of the Pavlovsk Palace exhibits were stolen, and the Palace was set on fire. But in 1957, a part of the restored rooms of the palace was opened to the public, and in 1978, the restoration was completed. Currently, there are open 45 palatial rooms for visitors. The Pavlovsk Palace is a museum whose collection consists of over 57,000 items, including the collections of Russian and Western European decorative art, paintings and drawings, and the collection of ancient sculpture. The museum develops new areas of activity — contemporary art exhibitions, educational activities for children and adults.