Zaryadye Park is a new symbol of Moscow.
Being located in the very heart of Moscow, next to the Kremlin walls, Zaryadye Park is not just an ordinary park. It is a cultural and educational center with a unique botanical collection of plants taken from some nature zones of Russia (forest, steppe, meadow and northern landscape), that comprises more than 1 million green plants, including rare species listed in the Red book.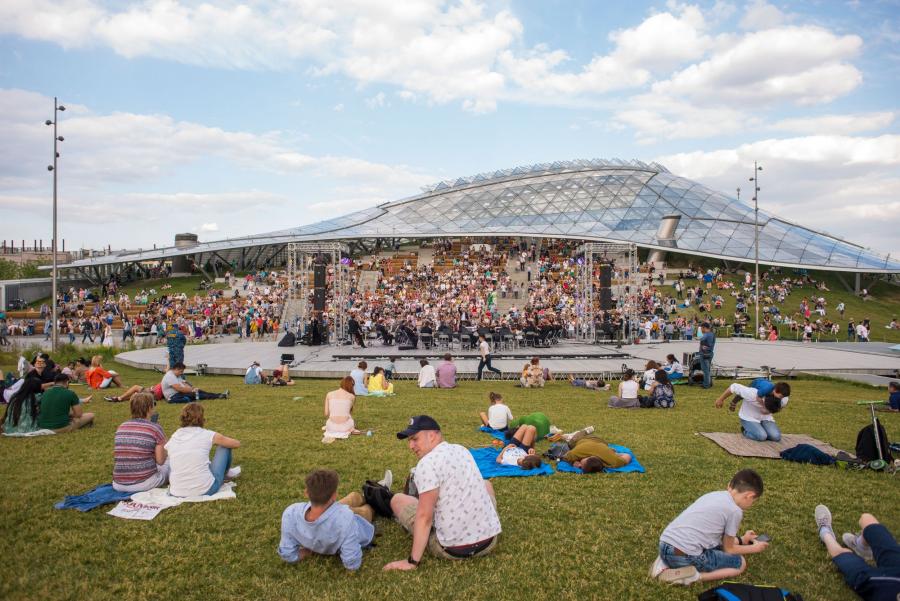 Unique media complexes in the Park "Time machine" and "Soaring", that have no analogues in Russia, invite guests of "Zaryadye" to take a virtual tour to the past, to witness important historical events in the life of the capital and to fly over the main sights of Moscow and the whole Russia.
Visitors of the Park will see the most spectacular views, the best examples of ancient and modern architecture, nature reserves, monuments and parks, the main waterways of the country and experience a real flight. In "Zaryadye" you can as well visit the "Ice cave", Underground interactive archaeological museum, greenhouse complex "Florarium" with soilless plant growing techniques, biotechnological scientific and educational "Nature center". Zaryadye "Hospitality Center" staff will tell you what interesting things can be seen in the pavilions, help you buy tickets and give an informative tour around the park.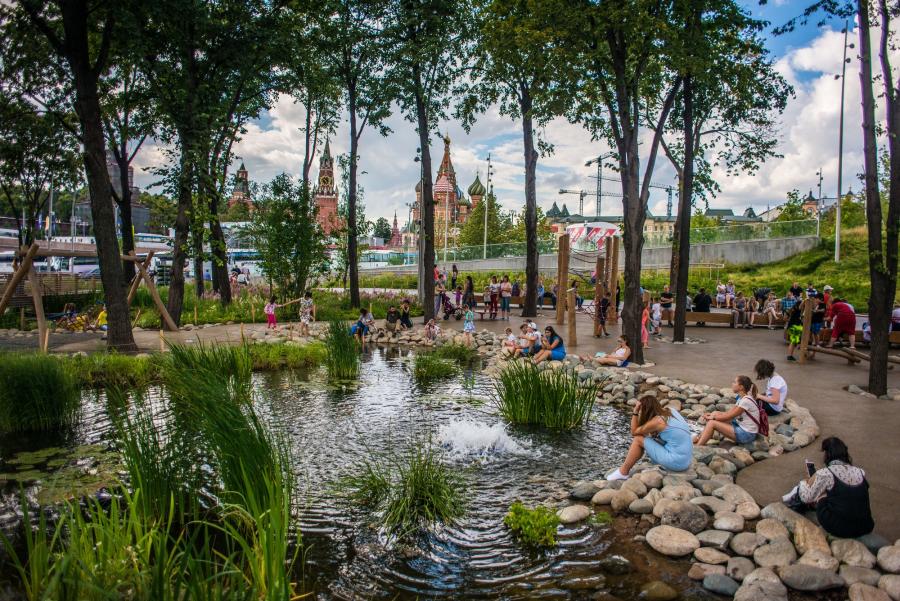 You can take beautiful pictures and selfies in "Zaryadye" on one of the best viewing platforms in the city – the River Overlook, which opens a picturesque view to the Kremlin, the Cathedral of Christ the Saviour, the towers of Moscow city, high-rise on Kotelnicheskaya embankment, the Moscow river and the Park itself.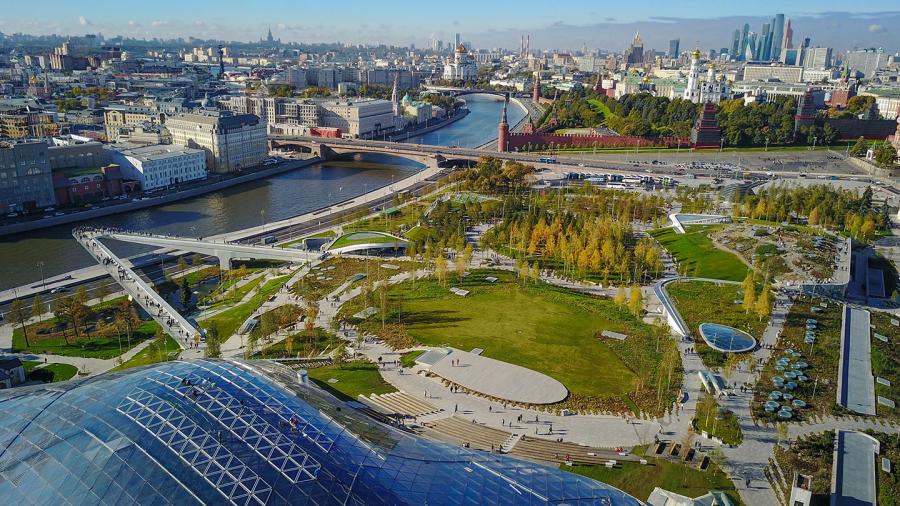 The guests of the Park will also be surprised at another important dominant feature of the Park – one of the biggest open city grounds – a large amphitheater under the unusual translucent structure, the Glass crust, where the air temperature is a few degrees higher than outside.