The cheer of Christmas and New Year mood is in the air — and Moscow is ready to welcome its citizens and guests at the festive fairs and Christmas markets. At the winter season, 2019-2020 Moscow has opened more than 60 Christmas fairs where you can enjoy light installations, fireworks, performances and treat yourself with traditional souvenirs and delicacies of the season.
01

GUM Fair

The most famous and iconic fair in Moscow is the GUM fair, operating from December 11 till March 1. This gives you plenty of time to explore piles of stalls right near the Kremlin walls with handmade gifts, try traditional Russian festive food like blini (pancakes), piroshki (small Russian pies), honey-cakes, belyash, and many others. Don't miss your chance to buy original souvenirs like ushanka hats and valenki — Russian traditional winter shoes.

The fair is beautifully decorated so even if you are not intending to spend a fortune there, you are still enjoying the atmosphere of sparkling wooden stalls and find yourself in the middle of miracle vibes. There is also a splendid skating rink for the visitors.
02

Sokolniki Christmas Fair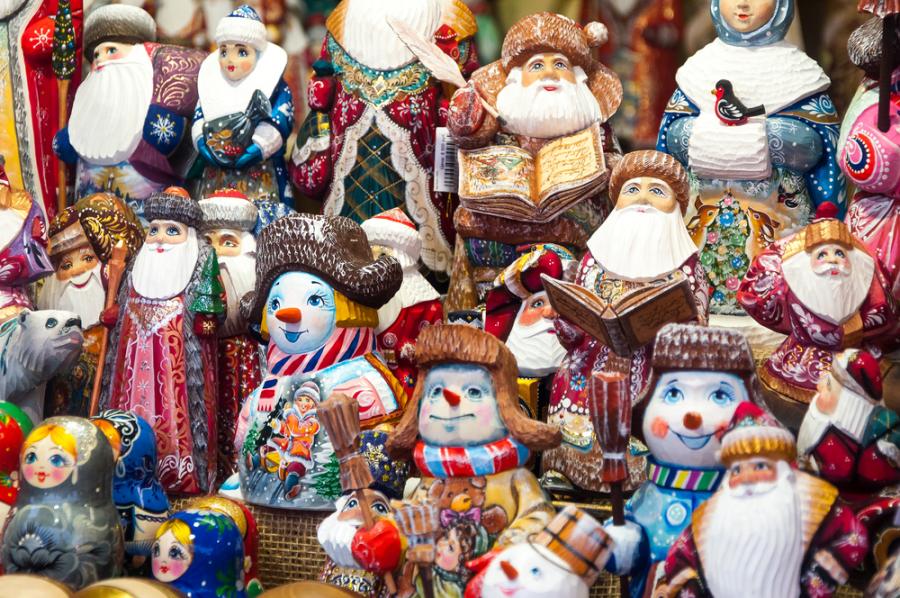 Sokolniki Park is located not very far from the Moscow center and also features a large Christmas fair every year. It mostly offers goods connected with the Orthodox Christmas, but you will also find traditional clothes, jewelry, unusual gifts, and drink mulled wine. Visitors can also use rent of skates and have fun at the skating rink.

03

Central House of Artists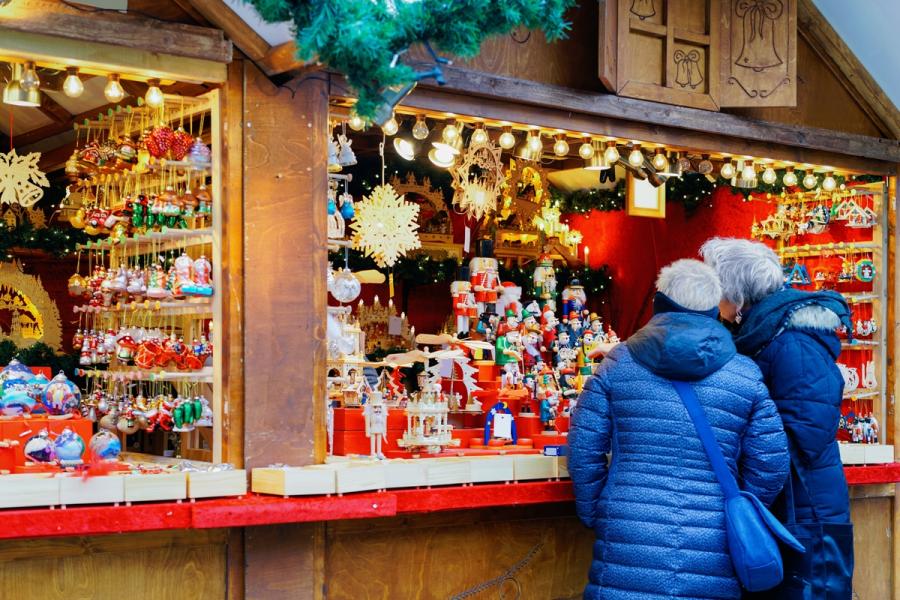 Central House of Artist, an exhibition space with multiple art galleries hosts the Christmas fair of the traditional gifts. This market is dedicated to hand-made crafts from dolls, original home décor, and sweet stuff to unique antiques.
04

The Central Children's Store on Lubyanka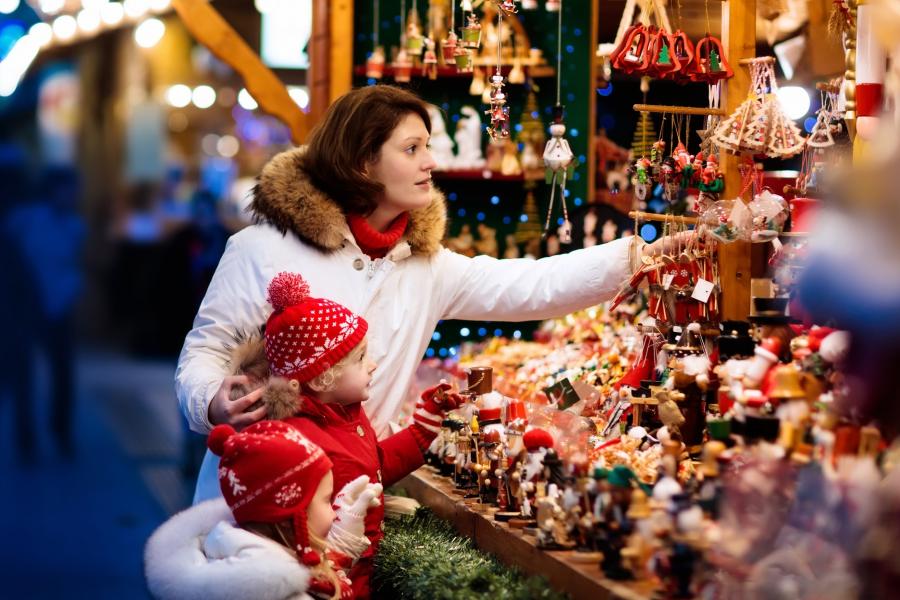 During the whole of December, the youngest guests of the Russian capital can visit the New year fair in the Central Children's Store with its puppet shows, Father Frost House and Santa's orchestra, and Toy Parade. Among the piles of goods, you can find Christmas trees, Lavanda souvenirs, cutest toys, sweet gifts, cozy knitted wear, and many other pretty things for kids and adults.
05

VDNkh Christmas Fair

This largest fair offers gifts and souvenirs from all over the world; the main attraction is the ensemble of the wooden huts with foods of different cuisines. You can taste Russian, Greek, Armenian, Russian fast