Although summertime is considered to be the best season for visiting Saint Petersburg, it is still a great gem during Christmas time. No crowds of tourists, almost empty airy halls of the Hermitage, exquisite New Year decorations — and this is not the whole list of treats you can find in the Northern Russian capital at the end of December.
01

Theatres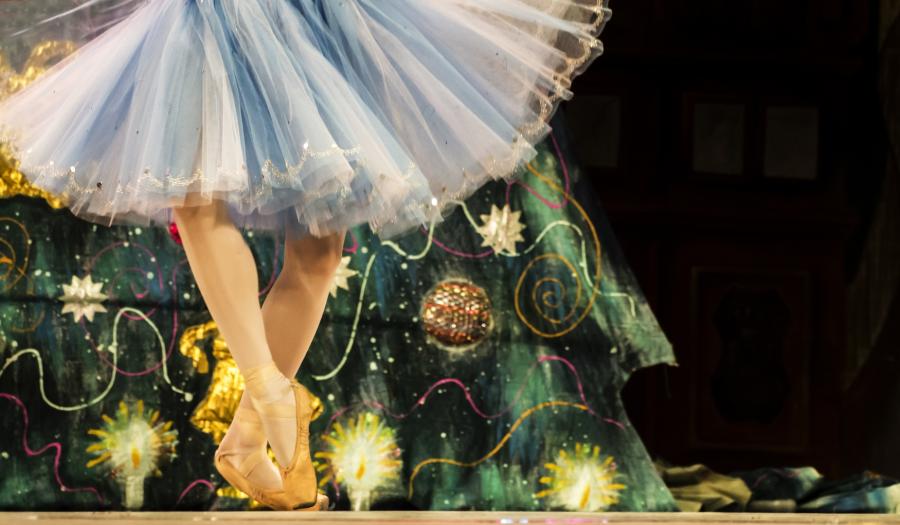 The famous Nutcracker ballet is a true Christmas performance — and this is a great chance to attend it during your Christmas stay in Saint Petersburg. The most popular and famous venue is Mariinskiy theatre; however, you can book tickets for Hermitage or Mikhailovskiy theatres, which also present serious and beautiful work. To add festive mood to your visit, mind the theatre dress code: a fancy evening dress or a suit.
02

Christmas Markets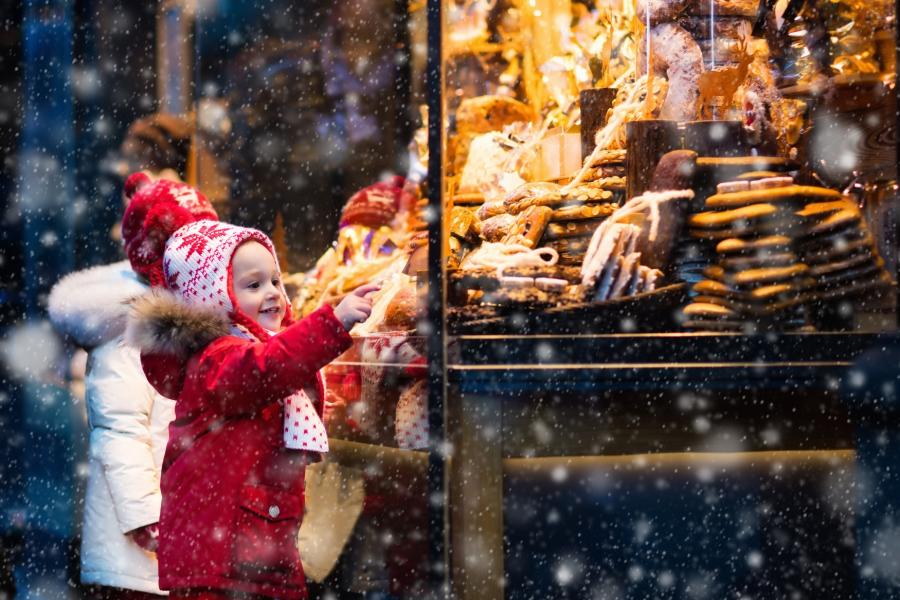 Christmas time in Saint Petersburg is a great chance to get off the standard range of souvenirs people usually bring from Russia and opt for something special on Christmas markets. There are small markets in every shopping mall, but the biggest ones are located in the open-air areas on Manezhnaya square, Malaya Sadovaya street, and Pioneer Square. The markets feature souvenirs, snacks and unusual treats from all parts of Russia and the Middle East. Christmas fairs will also be opened on New Holland Island and Sevkabel port.
03

Skating rinks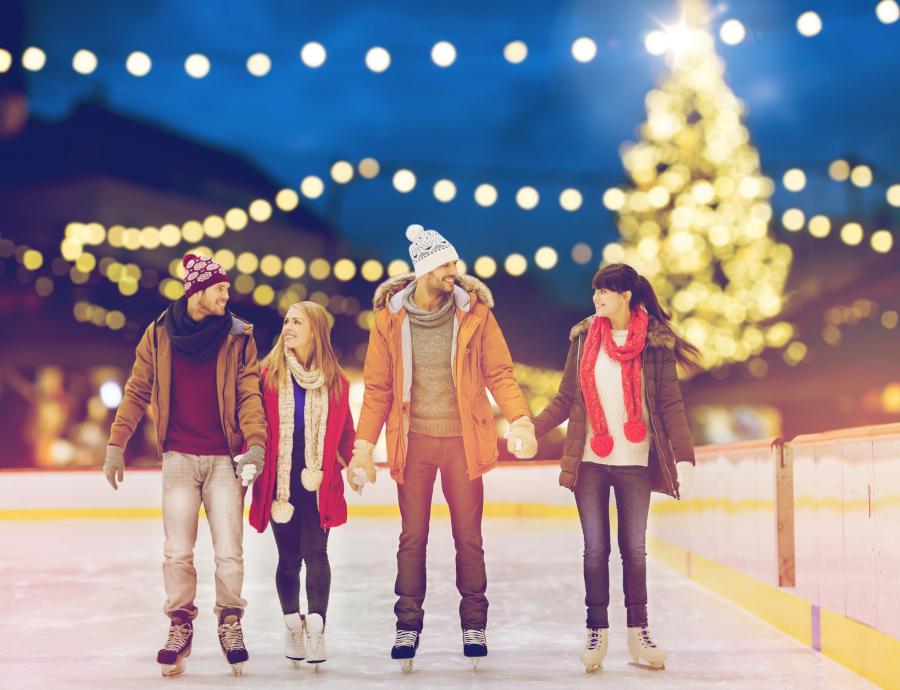 Skating is one of the favorite Christmas fun as it gives you the instant feel of childhood nostalgia. In Saint Petersburg, you can skate in New Holland Island, Pionerskaya square, and Krestovskiy island. Skating rink on Krestovskiy island is located in Laplandia park where you can also meet reindeer and spend some time feeding and cuddling them.
04

New Year party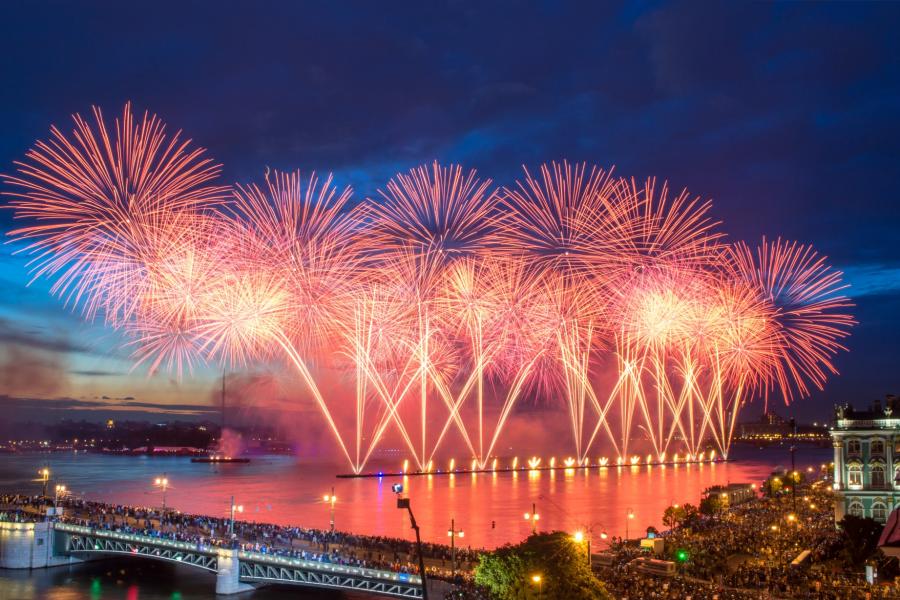 There is no bigger fest for Russians than a New Year. The night from December 31 to January 1 is the only night when the whole city stays up all night, so if you have a chance to flow into this most fabulous fiesta, don't miss the New Year options, which many hotels and restaurants offer to everyone. For the luxury party you can book a ticket to an event at such hotels as Lotte Hotel Saint Petersburg, Sofitel Saint Petersburg, Corinthia Hotel, Belmond Grand Hotel Europe. For a more relaxed and mundane atmosphere you can consider small restaurants or cafes, for instance, Yat restaurant or Nebar.
05

Troika Ride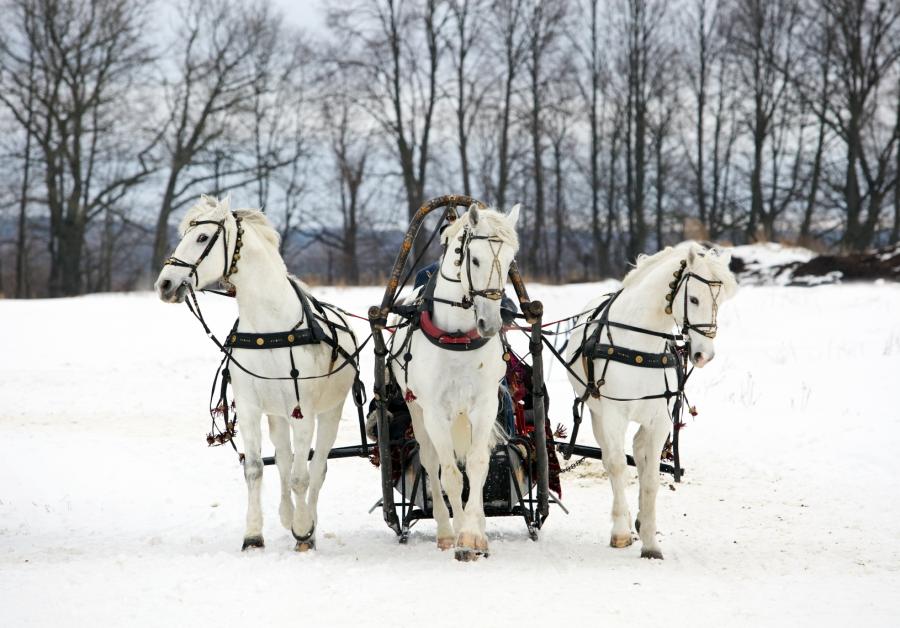 What Russian doesn't like a fast ride? This question is a quotation from the great Russian author, Nikolai Gogol, asked in the 19th century, and this is still actual today. If you want to feel Russian and experience fast ride of past centuries, Troika is a thing for you! Troika is a traditional harness driving combination; in simple words, three horses draw the carriage and can move at speed up to 50 km/h.