Let's be honest: Moscow is one of the most underpriced world's capitals today, speaking on behalf of a tourist wallet. Populated with over 12 million muscovites and visited by at least 8 million other people every day (tourists, migrants, habitants of suburbs), Moscow still can offer you some options for the cheapest trips. Of course, not all the budget options are obvious, but they are all absolutely available, as you may learn from our tips. And here they are.
City transportation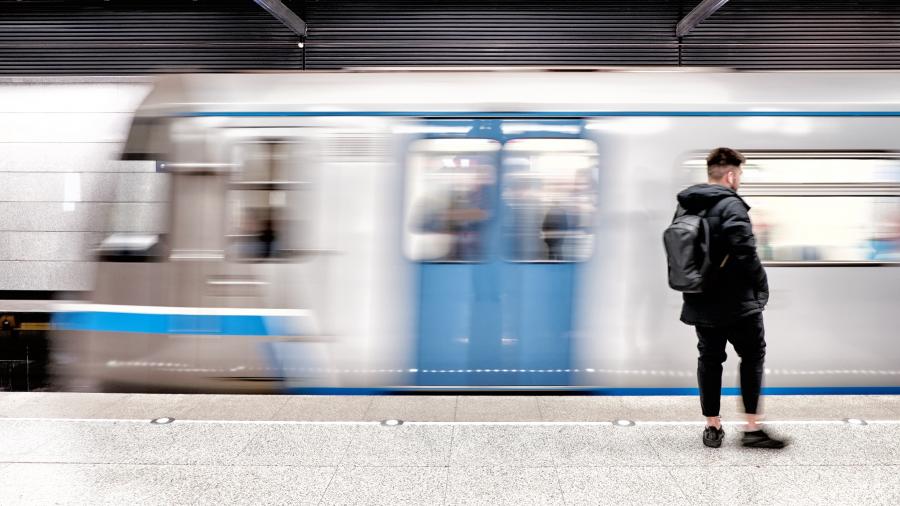 If you heard some rumors about how wonderful the Moscow metro is, then you won't be surprised at all: Moscow metro is clean, warm (it's heated during the cold seasons), very convenient with its frequent train schedule, intuitively understandable and unapologetically cheap. That's right, unapologetically. It costs 55 rubles ($0,9) if you buy a one-way ticket, and about 32 rubles ($0,5) if you buy a card for multiple rides called Troyka. So it's as much as 3 times cheaper than a single ride in New York, and 7 times cheaper than in London. Another bonus of Moscow metro is that there's one price for any ride, it doesn't matter how many stations you ride through at one time, only 1 or all 232 of them. And of course, buying a ticket to Moscow metro, you're also getting an imaginary pass to the museum of Soviet underground architecture and decorations: there are columns, chandeliers, mosaics, that let the Soviet history embrace you right in the hall of central stations. Don't forget to upload an audio guide on the Moscow metro to your smartphone.
Hostels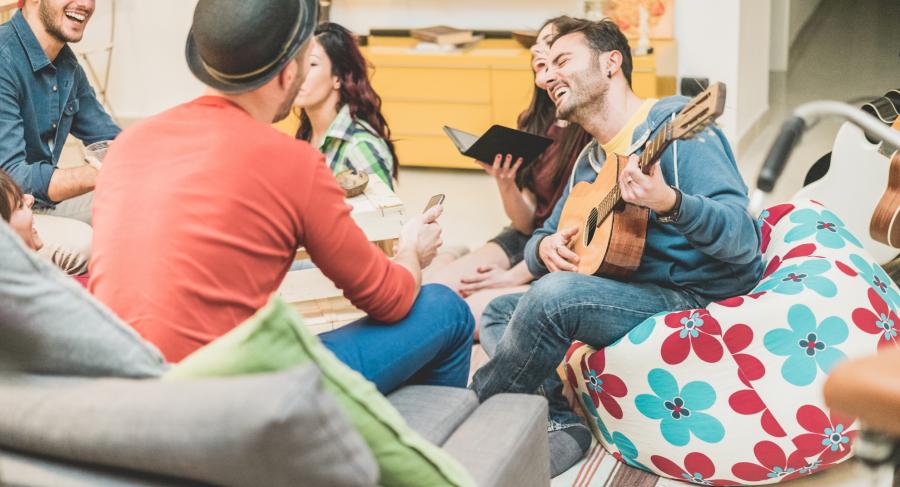 Moscow differs from any other Russian or European city by the scale of its city center. It is really huge — and the "center" actually means any location inside the ring line (brown circle on the Moscow metro map), which length is 20 kilometers — right, it's like a half-marathon! So, looking for a suitable location in Moscow, you should realize that finding a place "close to everything" is impossible. The second thing to mention, your location should be close to the metro — the perfect option would be no longer than 5 minutes walk from a station. There are lots of cheap and relatively good hostels at the remote stations, and the price starts from 600 rubles per night per person ($9). But if you're timing is tough and you don't want to pay extra 1000 rubles ($15) for a night taxi ride to your neighborhood, then better to pick a hostel inside the ring line. By the way, for a cheap taxi, you may use popular apps like Uber and Yandex Taxi.
Just a few tips: if you're looking for popular neighborhoods with restaurants and pedestrian routes, then better to locate at Patriarchy ponds and Kitai-gorod areas. If you want to experience something special, then you may look at the hostels located at the skyscrapers of the famous Moscow City buildings: High-level hostel, Nebo Hostel, Like Hostel City, Say WOW hotel (from $21 per night per bed). Another option is a capsule hotel in the city center — InterQube, Buran capsule hotel, Anti-hostel (from $15 per night per capsule).
Museums pass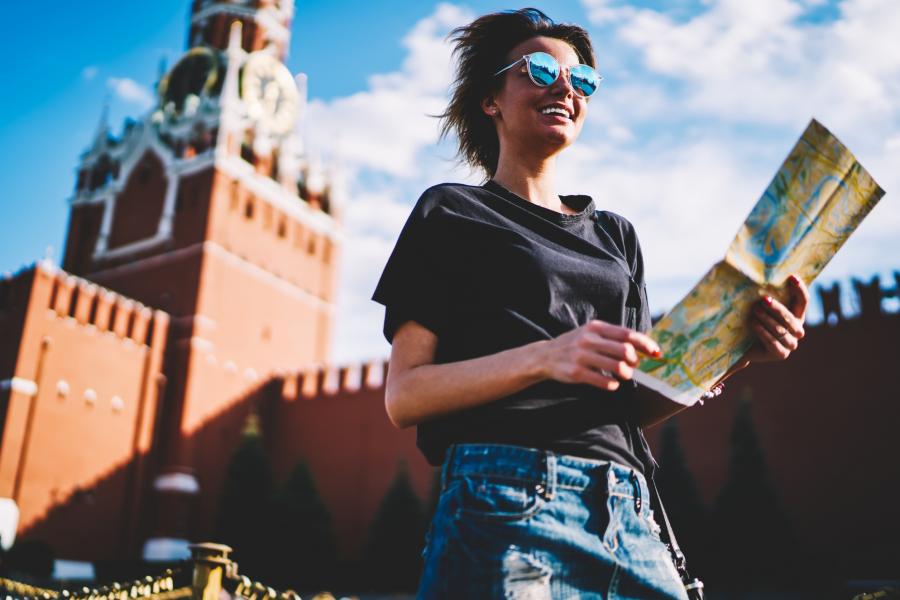 Moscow has several cards that offer various combinations of best museum pass, tours, and sometimes public transport: the most popular is the Moscow pass and Moscow city pass. The prices start at about $30 per day. The pass is worth it in case you're interested in visiting more than 2 museums per day. It's also good to mention that Moscow Kremlin includes several museums with separate tickets, $17-18 per each. To skip the lines, you may book the tickets and tours at the website, but you should do it at least 3 days before the visit.
Book inexpensive guided day trips in Moscow
Food and more
For the last 5 years, Moscow is being challenged by the idea of gastro food courts. Stylish small restaurants with well thought short menus and tables at common space are always crowded by locals. Such gastro food courts like Depo (Belorusskaya metro station), Tsentralny market (Trubnaya metro station), Danilovsky market (Tulskaya metro station) are perfect places to try restaurant-quality food for about $10 per person. For the lovers of traditional Russian kitchen, the top choice is a café chain called Teremok or cafeteria-like chains called Bratya Karavayevy and Brusnika, where you may try borscht, bliny, and various mayonnaise-based salads, that can't be underestimated during the cold season. The prices may surprise you in a good way a modest lunch for two persons may cost less than $10.